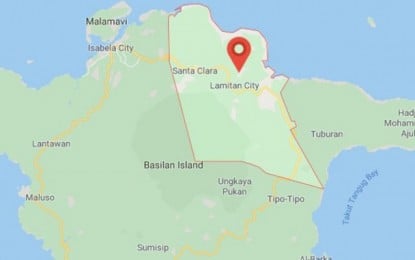 ZAMBOANGA CITY – Government security forces have foiled a roadside bombing and defused an improvised explosive device (IED) in Basilan province on Friday.
Brig. Gen. Domingo Gobway, Army's 101st Infantry Brigade commander and concurrent Joint Task Force (JTF)-Basilan chief, said the IED was recovered shortly before 7 a.m. along the roadside in Sitio Panansangan, Barangay Sengal, Lamitan City where a road construction project was ongoing.
Gobway said a concerned citizen alerted the police about the IED. The police, in turn, informed the Army's 68th Infantry Battalion.
"It (IED) was placed in a plastic bag and planted [on] the side of the road," he said.
Soldiers and policemen immediately cordoned off the area where the IED was discovered.
Gobway said the IED was safely defused by the responding Explosive Ordnance Disposal Team.
He said the recovered IED was a pipe-type explosive with a blasting cap, ammonium nitrate fuel oil, concrete nails, a light-emitting diode (LED) Christmas bulb, and a brown substance acting as a booster.
"It is not the handiwork of the Abu Sayyaf Group," he said, citing deeper investigation was being conducted to determine the people behind the bombing attempt. (PNA)