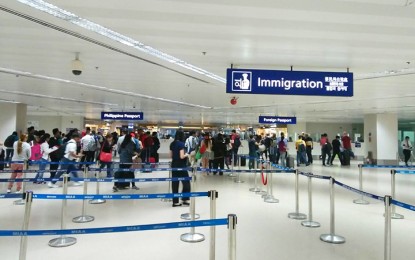 MANILA – The Bureau of Immigration (BI) on Tuesday renewed its call for foreigners to refrain from interfering with the country's politics.
Immigration Commissioner Jaime Morente said foreign nationals are prohibited by law to engage in partisan political activities in the country.
"Foreigners joining mass actions and protests, including election campaigns disrespect our prescribed laws and is considered as a violation of their stay in the Philippines," he said in a statement.
Morente added that those holders of permanent residence visas are barred from engaging in such activities, as they are not vested with the same political rights and privileges as a Filipino citizen.
He warned that they have zero tolerance for foreigners who will be "meddling in the internal affairs of the Philippines as a sovereign nation."
"We are sending this early reminder as we have encountered so many deportation cases of foreigners who have engaged in political activities in the past," he said.
"Those foreigners who will be found guilty of such acts, especially electioneering, shall be deported and blacklisted, perpetually barring them from returning to the Philippines," the BI commissioner added.
Earlier, Morente issued a warning to employees of the Bureau reminding them to remain apolitical both offline and on the internet.
The country's election season has started with the recently concluded filing of certificates of candidacy (COCs) by aspirants for national and local positions in the May 2022 polls.
From October 1 to 8, over 47,800 hopefuls have filed their COCs
A total of 18,100 positions are at stake in next year's polls -- from president to members of city/municipal councils. (PNA)