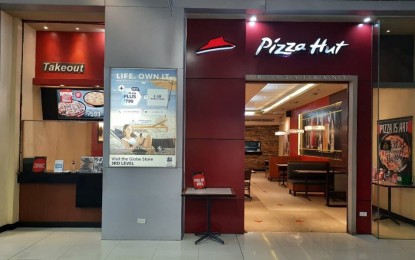 MANILA – The Court of Appeals (CA) has granted a petition filed by the franchise holder of a pizza restaurant to junk an illegal dismissal case.
In a 12-page decision dated Aug. 17, the appellate court sided with PPI Holdings Inc. (formerly Philippine Pizza Inc.) and affirmed the labor arbiter's 2018 decision to throw out the complaint for illegal dismissal filed by Eugenio Rivera.
The case started when Rivera, assigned by contractor, Consolidated Building Maintenance Inc. (CBMI), as a rider in PPI, was asked to resign and return to the contractor.
Despite his deployment to PPI, he was still an employee of CBMI, which paid his salary and other benefits.
Rivera initiated a labor suit for regularization and subsequently, a suit for union busting and illegal dismissal.
The regularization case is pending before the Supreme Court (SC), where PPI elevated the case after the National Labor Relations Commission (NLRC) ruled that Rivera should be considered a regular employee of PPI where he worked for 13 years.
The PPI then received a notice of termination of contract from CBMI and as a result, Rivera was no longer deployed to PPI.
Rivera said the termination of contract amounted to illegal dismissal and sued anew before the NLRC, which dismissed his suit.
The CA said his second complaint for illegal dismissal "is premature" since he is reliant in the ruling of the regularization case that is pending before the SC. (PNA)