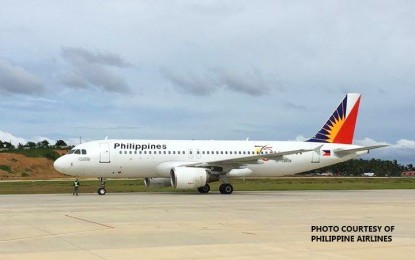 MANILA – Philippine Airlines (PAL) will continue to operate passenger flights from Hong Kong to Manila and its cargo flights from Manila to Hong Kong every Wednesday, Thursday and Friday, the flag carrier announced Monday afternoon.
PAL added that PAL flights from Manila may likely resume on September 12.
The Chinese territory has suspended flights from Manila until September 11 as
Hong Kong health authorities reportedly said three PAL passengers from Manila tested positive for coronavirus disease 2019 (Covid-19) upon "arrival testing" last August 27. The ban started last August 29.
PAL said the three passengers all presented a negative Covid-19 test result in Manila when they checked in for their flight.
"We consistently comply with industry and regulatory safety protocols in the Philippines and abroad," it said.
PAL spokesperson Cielo Villaluna said the tests were taken 72 hours before the flight, as required by the Hong Kong government.
She added that PAL is monitoring the condition of the passengers concerned.
Meanwhile, passengers affected by the ban may rebook, refund or convert their tickets into a travel voucher. Rebooking and refund service fees are waived, PAL said. (PNA)