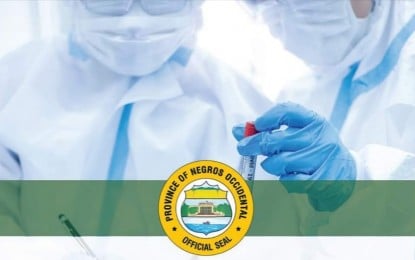 BACOLOD CITY – The Negros Occidental provincial government now requires arriving passengers to present a negative coronavirus disease 2019 (Covid-19) test result as a precautionary measure against the transmission of the Delta variant.
The requirement is in Executive Order (EO) 21-38, series of 2021, signed by Governor Eugenio Jose Lacson on July 22, implementing more stringent protocols for inbound travel to the province effective immediately.
"There is a need to implement proactive travel protocols to curb the spread of the Covid-19 Delta variant in the province," he said.
Lacson cited data showing that "as of June 21, 2021, the Philippines has so far reported 35 Covid-19 Delta cases, wherein two cases were detected in Western Visayas, particularly in Antique, which is the first detected local transmission".
EO 21-38 suspends the provision in EO 21-34, allowing fully vaccinated individuals to present vaccination cards as a sufficient alternative to any testing requirement for the entry of fully inoculated interzonal travelers to Negros Occidental.
Issued by Lacson on July 6, EO 21-34 adopts the salient points of the Guidelines and Protocols for Fully Vaccinated Individuals under the national Inter-Agency Task Force for the Management of Emerging Infectious Diseases Resolution 124-B, series of 2021.
Under EO 21-38, required for travel to Negros Occidental are negative reverse transmission-polymerase chain reaction or RT-PCR test result valid for 72 hours from the date of swab extraction along with an S-PaSS or Safe, Swift, and Smart Passage (S-PASS) permit and stay safe.ph application.
The province also offers voluntary swab testing to inbound passengers at the airport and seaports for free.
Those who avail of the service are required to undergo facility quarantine at either a local government unit quarantine facility or an accredited provincial facility pending the result of the RT-PCR swab test.