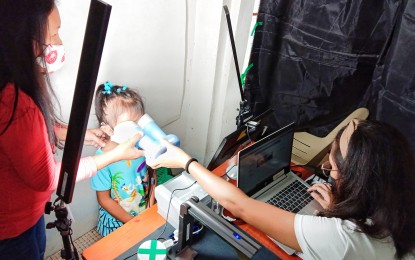 DAVAO CITY – There are rules set by the Philippine Statistics Authority (PSA) for Step 2 registrants of the Philippine Identification (PhilID) card.
In its Aug. 10 post, the PSA reminded applicants to wear presentable outfits at registration centers for the biometrics information process.
Sleeveless clothes and heavy makeup are prohibited.
Eyeglasses or contact lenses should be removed during iris scanning while earrings, necklaces, and other types of facial piercing must also be taken off.
As the national ID is the valid identity of an individual, it should mirror the filter-free faces of the holder.
PSA also reminds registrants to follow health and safety protocols to ensure the safety of everyone in registration centers.
Signed into law by President Rodrigo R. Duterte in August 2018, Republic Act 11055, or the Philippine Identification System Act, aims to establish a single national ID for all Filipinos and resident aliens.
The national ID shall be a valid proof of identity that shall be a means of simplifying public and private transactions, enrollment in schools, and the opening of bank accounts.
It also seeks to boost efficiency, especially in dealing with government services where people will only need to present one ID during transactions. (PNA)