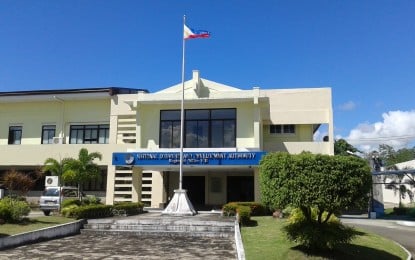 TACLOBAN CITY – The Eastern Visayas Regional Development Council (RDC) has nominated a governor and four city mayors to chair the region's highest policymaking body in the next three years.
The RDC announced on Thursday that the list of nominees will be forwarded to the Office of the President for the appointment.
Nominated as chair are Leyte Governor Carlos Jericho Petilla; Maasin City, Southern Leyte Mayor Nacional Mercado; Baybay City, Leyte Mayor Jose Carlos Cari; Tacloban City Mayor Alfred Romualdez; and Ormoc City Mayor Lucy Torres-Gomez.
National Economic Development Authority (NEDA) Eastern Visayas Regional Director Meylene Rosales, also the RDC vice chair, said they are hoping their appointment would be out soon.
"The nominees will be endorsed to the Office of the President for appointment by virtue of a resolution through the Socioeconomic Planning Secretary Arsenio M. Balisacan," Rosales said in a phone interview.
Nominated from the private sector representatives were Roy Bernard Fiel, Buenaventura Go-Soco, and Leo Christian Lauzon.
Under Executive Order 325, qualified to head the RDC as chair and co-chair are the provincial governors, mayors of capital towns and cities, presidents of the league of municipalities in six provinces, and private sector representatives.
President Ferdinand Marcos, Jr. will select among the nominees who will be the chair and co-chair.
Under the rule, if a local chief executive is chosen as chair, the co-chair will be from the private sector.
If an official of the non-government group is selected as chair, the co-chair will be a local chief executive.
Meanwhile, the RDC has picked 15 private sector representatives (PSRs) to be part of the region's highest policymaking body in the next three years.
The new set of PSRs will serve for the term 2022 to 2025 in compliance with Executive Order No. 325 issued in 1996, Rosales said.
The 15 PSRs (with their corresponding sector represented) are Hector Tuburan Jr. (health and nutrition), Rey Anthony Navidad (basic education), Leo Christian Lauzon (persons with special concerns), Buenaventura Go-Soco, Jr. (multimedia communication), Bellsedaize Acaso (labor), Reynaldo Franco (tourism), Angelito Cañete (infrastructure and logistics), Imelda Angulo-Andales (information and communications technology), Allan Laniba (energy),  Judah Aliposa (disaster resiliency), Mario Ian Mosquisa (environment), Roy Bernard Fiel (agriculture and fisheries), Eugene Tan (trade and industry), Francisco Barredo (financial intermediation and management), and Marvin Tobello (research and development and innovation).
The RDC confirmed the membership of these PSRs during its meeting on September 8, according to Rosales.
Other RDC members are heads of national government agencies in the region, provincial governors, city mayors, and presidents of the league of municipalities.
The council is the primary institution that coordinates and sets the direction of all economic and social development efforts in the region.
It also serves as a forum where local efforts can be related and integrated with national development activities.
The RDC serves as the counterpart of the NEDA Board at the subnational level. (PNA)