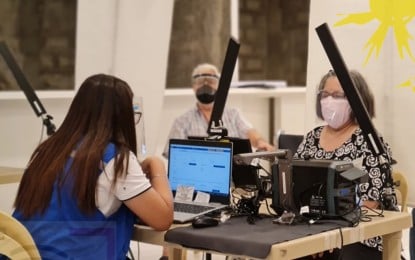 DAVAO CITY – The national identification registration is expanding in Davao del Sur with the addition of a mall registration site.
The Philippine Statistics Authority (PSA) said the Philippine Identification System (PhilSys) started registration on the second level of NCCC Mall VP in Davao del Sur on Friday.
"The registration will be from Monday to Sunday, 9 a.m. to 5 p.m.," PSA announced on Facebook on October 15.
The PSA said the site will accommodate registrants who applied online or via the house-to-house sign-up for the Philippine Identification card.
"Walk-ins may be accommodated if there are no-shows for confirmed appointments," the PSA posted.
Registrants must bring one valid ID, the appointment stub or number, face shields and masks, and ballpen for the Step 2 biometrics process.
NCCC mall management assured shoppers and registrants that safety protocols will be enforced at all times.
For more details, PhilSys Davao del Sur's Facebook account facebook.com/philsys.davao.del.sur will provide information and address registration concerns.
Signed into law by President Rodrigo R. Duterte in August 2018, Republic Act 11055, or the Philippine Identification System Act, aims to establish a single national ID for all Filipinos and resident aliens.
The national ID shall be a valid proof of identity that shall be a means of simplifying public and private transactions, enrollment in schools, and the opening of bank accounts.
It also seeks to boost efficiency, especially in dealing with government services where people will only need to present one ID during transactions. (PNA)