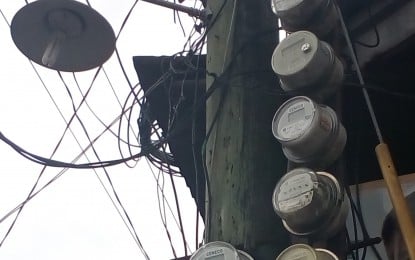 BACOLOD CITY – All three distribution utilities in Negros Occidental have reported a decrease in residential power rates for the month of October mainly due to lower generation charges.
These include the Negros Occidental Electric Cooperative (Noceco), Central Negros Electric Cooperative (Ceneco), and Northern Negros Electric Cooperative (Noneco).
On Monday, Noceco, which serves cities and municipalities in the southern part of the province, reported a reduction of more than PHP3 per kilowatt hour (kWh) this month.
Residential power rate in October went down to PHP10.23 per kWh from PHP14.13 per kWh in September.
In a statement, the Noceco management said the decrease is due to the drop in generation charge.
Ceneco, whose coverage area includes the cities of Bacolod, Bago, Talisay and Silay as well as the municipalities of Murcia and Don Salvador Benedicto, announced a reduction of PHP2.08 per kWh – from PHP12.26 in September to PHP10.178 per kWh in October.
Danny Pondevilla, acting manager and project supervisor, said there is decrease in generation charge following a decrease in energy cost in the Wholesale Electricity Spot Market and a price adjustment made by Palm Concepcion Power Corp., one of its power suppliers.
Noneco, which caters to electric consumers in the northern part of Negros Occidental, reduced residential power rate for October by PHP2.83 per kWh.
This month, the cost was pegged at PHP11.13 per kWh from PHP13.97 per kWh in September.
According to Noneco, the significant reduction was the result of its appeal, along with other power distribution utilities in Negros and Panay, to the Energy Regulatory Commission.
The electric cooperatives have sought the intervention of the ERC to halt the congestion cost and line rental charges along with high electricity market price in the electricity spot market due to the damaged submarine cable of the National Grid Corporation of the Philippines.(PNA)