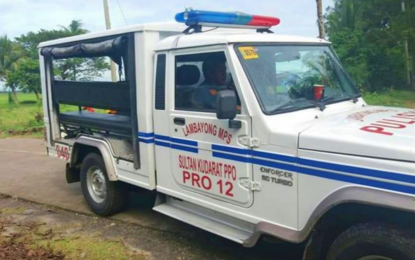 TACURONG CITY – A manhunt is underway for two suspects who stabbed dead a construction worker and injured another on Thursday afternoon in the vicinity of the municipal hall compound in Lambayong, Sultan Kudarat.
Maj. Jenahmeel Gelig Toñacao, Lambayong town police chief, identified the slain victim as Arnulfo Tene, 39, and his wounded companion as Carlos Migo, 51, both of Koronadal City.
Investigation showed that the victims were having their lunch past noon inside the workers' bunkhouse in Purok Rang-ay, Barangay Poblacion when the two suspects, identified as Ganda and Merao, both surnamed Mama, arrived and engaged the victims in an argument.
"A heated discussion of still unknown issue erupted between the victims and the suspects that led to the stabbing of Tene and Migo," Toñacao said.
The suspects, who quickly fled after the incident, are now the subject of a provincial-wide police manhunt.
Authorities are still trying to determine the motive behind the incident. (PNA)