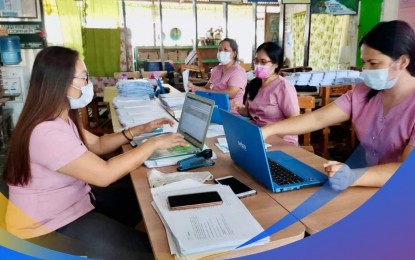 MALASIQUI, Pangasinan – The Department of Education regional office in Ilocos (DepEd-1) is urging teaching personnel to avail of the coronavirus vaccines once these become available for the A4 vaccination priority group.
"We asked the teaching personnel of DepEd in the Ilocos Region to take the opportunity to get vaccinated when the vaccines become available for their protection against the coronavirus disease 2019 (Covid-19) and their household as well," DepEd-1 medical officer Dr. Romarie Joy Castillo said in a virtual forum on Tuesday.
Castillo said they are conducting webinars, counseling, one-on-one telecommunication, as well as campaigns in social media involving those who were already vaccinated to encourage the teachers.
In the same forum, Darius Nieto, officer-in-charge of the Education Support Services of the DepEd-1, said some 12,206 or 26.32 percent of the teaching personnel in the region are still hesitant to avail of the vaccines.
He said they target to inoculate over 48,000 teaching personnel in the entire region.
Teachers are part of the A4 priority group in the vaccination rollout in the country. (PNA)