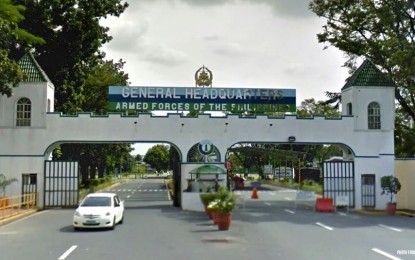 MANILA – Fire investigators are now determining the exact cause of the fire that affected the personnel barracks of the CEISSAFP Compound at the Armed Forces of the Philippines (AFP) headquarters in Camp Aguinaldo, Quezon City early Tuesday night.
CEISSAFP refers to the Communications, Electronics, and Information Services, AFP.
"The fire started inside the personnel barracks at around 5 p.m. for still unknown reasons. An investigation by the BFP (Bureau of Fire Protection) is still ongoing," said AFP public affairs office chief, Col. Jorry Baclor, in a statement.
Shortly after the fire broke out, a firetruck at AFP headquarters immediately responded in an effort to extinguish the blaze.
Baclor said other fire trucks also arrived in the area and the fire was immediately contained shortly after.
"Only the personnel barracks sustained damage. Fire out was declared at around 7 p.m. No personnel was hurt in the incident," he added. (PNA)