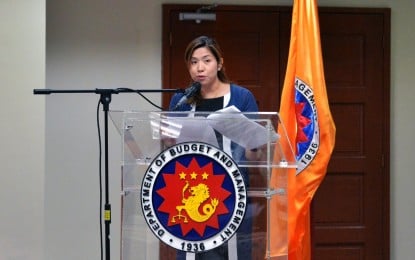 MANILA – Budget and Management Secretary Amenah Pangandaman on Thursday called on procurement practitioners and stakeholders to support the Marcos administration's efforts to pursue innovative and green public procurement initiatives.
In her speech at the start of the annual Procurement Summit 2022 at the Philippine International Convention Center in Pasay City, Pangandaman cited the importance of implementing innovative and sustainable initiatives to achieve public procurement efficiency among stakeholders.
"...While we ease into the post-pandemic world, it remains essential to continue to educate our procurement practitioners and stakeholders on various innovations and initiatives in public procurement due to our commitment to efficiency and sustainability given the large volume of procurement programs and projects," she said.
She expressed hope that the two-day summit would highlight the need to explore innovative and sustainable products and services as the government upscales its business processes with an emphasis on protecting the environment.
"I urge everyone to pass on your learnings from this summit and be champions of innovative and green public procurement. By working together with our partners from the private sector, we can take the Philippine government procurement regime to the next level," she added.
Government Procurement Policy Board (GPPB) –Technical Support Office (TSO) Executive Director Rowena Candice Ruiz, meanwhile, said the Covid-19 pandemic has challenged the government to adopt, innovate, and rethink the way things are done, including in the realm of government procurement.
"As our economy and society continue to transform, may we, in the Public Procurement stream, lead the way in not only launching or integrating disruptive technologies and sustainable consumption and production patterns in government contracting but go further and institutionalize this in our system. So that in the end, we'll truly achieve a more responsive, agile, and sustainable public procurement in the Philippines," Ruiz said.
The Procurement Summit 2022, which started in 2017, features technical sessions on innovative and sustainable public procurement.
This year's summit goes by the theme "Building Strong Supplier Relationships towards Innovative and Sustainable Public Procurement."
It intends to highlight the partnership and trust between and among procurement stakeholders from the government and private sector.
In particular, it aims to encourage new business models that offer innovative and resource-efficient solutions that promote green market products and services.
The summit also serves as a venue for suppliers to exhibit their innovative products and services that can be considered by government agencies as they thrive under the new normal. (PNA)