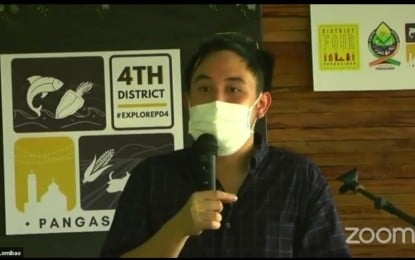 DAGUPAN CITY – The fourth congressional district of Pangasinan now has its own website promoting tourist destinations, creative industry workers, and micro, small and medium enterprises (MSMEs).
The website was launched on Wednesday led by Rep. Christopher de Venecia, the brainchild of the project.
"We will be featuring in the websitehttps://explorepd4.com/ (Explore Pangasinan District 4) small businesses in the district as well as the creatives who might be needed by businesses, such as architects, musicians, chefs, among others. We will also feature all tourism sites so the outsiders who would want to visit the district will have a reference point on where they should go," de Venecia said in an interview.
De Venecia said the project is part of efforts to boost tourism and the solidification of the fourth district's brand.
"That the district is not just about Dagupan City or Manaoag town but it's all five of them as a team," he added.
The Pangasinan fourth district is composed of Dagupan City, Manaoag, Mangaldan, San Fabian, and San Jacinto towns.
"This is the start of the creative industry endeavors in the entire district. This is the time to give importance to the creative industry workers," he said.
Meanwhile, de Venecia said he has been helping and promoting MSMEs in these towns and the city since the start of the pandemic.
"I met with MSMEs and given them advice on marketing and how to better use social media and also how to use branding because businesses in highly-urbanized cities automatically have their websites or social media pages but here it must have been taken for granted or they were not fully aware that's why we need to capacitate them," he said.
De Venecia added he has been using his own social media pages to promote MSMEs and some of them have become viral and were patronized.
"MSME sector is the biggest contributor to our labor force. In fact, 98 percent of labor comes from the MSME sector," de Venecia said.(PNA)