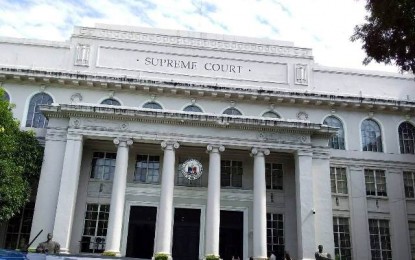 MANILA – Only 71 out of a total of 654 examinees passed the 2020 Special Bar Examinations for the Shari'ah Courts, the Supreme Court (SC) announced on Wednesday.
In a statement, the high court said the top 10 passers are: Mocsir, Mohammad Hisham M. (87.075 percent); Saidamen, Ramayana D. (86.975 percent); Marangit, Mohammad Mojib D. (85.075 percent); Paglala, Julamin A. (84.625 percent); Pumbaya, Ainah M. (83.525 percent); Ali, Sittie Ainah M. (83.200 percent); Mamarungas, Nasihah S. (82.075 percent); Abubacar, Johari C. (82.025 percent); Panandigan, Raima P. (81.100 percent); and Taha, Nornisah M. (80.950 percent).
This translates to a 10.8 percent passing rate for the examinations chaired by Court of Appeals Associate Justice Japar B. Dimaampao.
The examiners were lawyer Melchor Rey K. Sadain (Persons, Family Relations and Property), Dr. Asnawil G. Ronsing (Jurisprudence [Fiqh] and Customary Laws [Adat]); Dean Norhabib Bin Suod S. Barodi (Procedure in Shari'ah Courts), and Dr. Jamel R. Cayamodin (Succession, Wills/Adjudication, and Settlement of Estate).
Dimaampao said that the examinations "will go down in history as the second-lowest passing percentage", after the 7.69 percent passing rate recorded in 1983.
The Shari'ah Bar exams were held on Jan. 19 and 26, 2020 at the Court of Appeals Centennial Building, Ma. Orosa Street in Manila. (PNA)