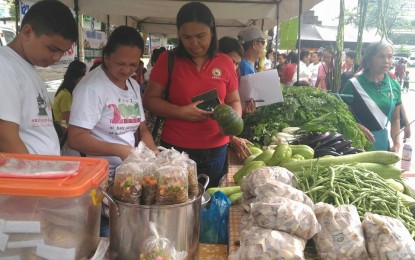 DUMAGUETE CITY – The provincial government of Negros Oriental has allocated PHP400 million to bolster the agricultural sector in the province and help farmers recover from the impact of the Covid-19 pandemic.
Capitol information officer-designated Oliver Lemence told the Philippine News Agency on Tuesday that this is complementary to the proposed PHP521-million budget that the National Irrigation Administration (NIA) here pledged for the province.
The NIA officials said the agency has allotted the amount for 2023, for irrigation projects such as the repair and rehabilitation of irrigation canals and systems, which was contained in a resolution that Gov. Pryde Henry Teves sponsored during a recent meeting of the Regional Development Council in Cebu City.
"NIA officials told Gov. Pryde Henry Teves during a recent meeting at the Capitol of the proposed budget for the expansion and improvement of irrigation systems to bolster food security in Negros Oriental," Lemence said in mixed English and Cebuano.
He said this will help further strengthen the increase in rice, corn, fish, and vegetable production in the coming months.
Teves emphasized the need to subsidize farmers, fishers, and marginalized sectors who were badly affected by the pandemic, noting the "prevailing rising cost of food".
A PHP34,000 subsidy per farmer is being eyed for land preparation, transplant, and fertilizer support.
Teves asked the NIA to prioritize the irrigation systems in the province's rice production areas like Tanjay City, Sta. Catalina, Siaton, Ayungon, and Tayasan. (PNA)