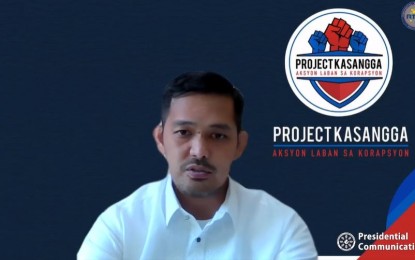 MANILA – The Presidential Anti-Corruption Commission (PACC) on Friday launched an anti-corruption program for the speedy detection of irregularities in all levels of government.
The program, dubbed Project Kasangga: Aksyon Kontra Korapsyon, signed by PACC and representatives from 49 government agencies, creates anti-corruption coordinating councils (ACCC) within offices and one at a national level chaired by the Chief Executive.
PACC chairperson Greco Belgica described the initiative as a "holistic" way of stamping out corruption and complements the Department of Justice-led task force.
"It will be complementary because the DOJ-led task force also meets office, also meets people and is more investigative than what we are doing today which is preventive as well as educative," he said.
Hotline numbers will be established. The ACCCs will act as department-level committees to validate the reports and forward them to the national ACCC.
The body is also tasked to formulate an annual national action plan against corruption.
Belgica said the project's launch signals the government's "seriousness" to fight corruption.
"The signing of Project Kasangga seals the president's firm commitment to really fight corruption the best that he can by institutionalizing anti-corruption committees in all levels of the government. We have not seen this in any government," he said.
"Hindi lang siya nagsasalita subalit siya ay nagtatatag ng mga institusyon na kahit wala na kaming lahat ay mananatili para patuloy na labanan at palakasin ang laban ng gobyerno at ng taumbayan laban sa korupsyon (His support is not only lip service, he is establishing institutions so that even when we are gone, the fight continues)," he added.
In a pre-recorded message, President Rodrigo Duterte joined the PACC in launching the program while expressing hopes for a "corruption-free Philippines".
"Our fight against corruption will allow us to serve the public with utmost excellence and integrity as well as regain the trust and faith of our people in our institutions. Let us all fully realize the dream of a corruption-free Philippines," he said. (PNA)