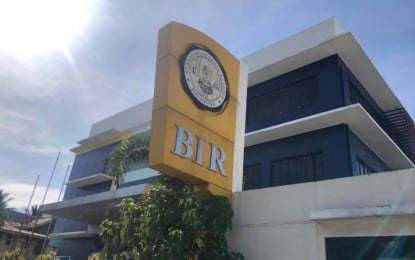 MANILA – Proper education and massive information dissemination are key factors for the government to improve revenue collection efforts, Senator Sherwin Gatchalian said on Friday.
Under his proposed Section 4 of Senate Bill No. 1199, or the Taxpayer's Bill of Rights and Obligations Act, participation in dialogues or education campaigns will elicit awareness on the taxpayer's rights and obligations while helping them comply with revenue laws, rules, and regulations.
"We are aware that taxation laws can sometimes become very difficult to understand by ordinary taxpayers and it is critical that we enable them to appreciate these laws more clearly," Gatchalian said in a news release.
For instance, taxpayers must be made aware of what to do when presented with a letter of authority (LOA) by revenue officers and representatives if they want to examine the books of accounts.
LOA is required to be presented to a taxpayer before any audit or assessment takes place.
It presents the authority given to the Bureau of Internal Revenue (BIR) officer to perform assessment functions to ensure the collection of the correct amount of tax.
"Mahalagang malaman ng mga taxpayer ang kanilang mga karapatan bilang proteksyon laban sa ilang mapang-abusong alagad ng gobyerno (It is important for taxpayers to know their basic rights that will serve as their protection from abusive government personnel)," he said.
In 2020, the Anti-Red Tape Authority disclosed that the BIR topped the list of "most complained agencies".
The April 2022 report of the Revenue Integrity Protection Service of the Finance department showed that 55 percent of 468 employees investigated from the period July 2016 to February 2022 were from the Bureau of Customs while 38 percent were from the BIR.
The erring employees were either dismissed from service, found guilty in criminal cases, suspended, or ordered to pay fines. (PNA)