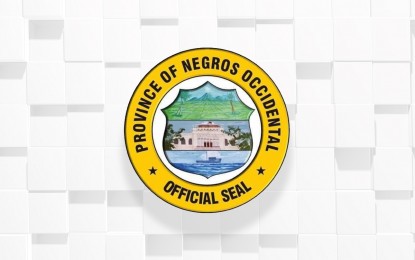 BACOLOD CITY – Negros Occidental Governor Eugenio Jose Lacson has directed the Provincial Veterinary Office (PVO) to create a control team that will address the reported fly infestation in poultry farms across the province.
Lacson issued the instruction in the implementing guidelines of Executive Order (EO) 21-41, where he ordered the immediate implementation of biosecurity measures to control and eradicate the problem.
A copy of the guidelines obtained by the Philippine News Agency (PNA) on Wednesday was signed by the governor based on the recommendation of Provincial Veterinarian Renante Decena and Provincial Administrator Rayfrando Diaz II.
"There have been reports of an unprecedented fly infestation which has created a public health nuisance for the communities therein and affected the ecotourism in the area," Lacson said in EO 21-41.
Based on the guidelines, the PVO is tasked to form the Provincial Fly Control Team composed of four personnel each assigned in both the northern and southern parts of the province.
Each team will include a technical personnel, a spray operator, a representative of the concerned district field unit, and a driver.
The Provincial Fly Control Team is tasked to disseminate EO 21-41 and its guidelines to all cities and municipalities provincewide as well as to poultry integrators for their guidance and compliance.
The team is required to conduct regular inspection and monitoring of poultry farms as well as timely and strategic disinfection and application of appropriate fly control measures, whenever necessary, and issue certificates of compliance to qualified poultry farms.
The Provincial Fly Control Team is also directed to inspect and assess poultry farms reported to have increased levels of fly infestation and recommend measures to the poultry farm to reduce or eradicate an infestation and need to be complied with in 10 days.
Local government units are instructed to require commercial poultry farms to obtain a fly control compliance certificate from the PVO for the issuance of mayor's permit while barangays are tasked to monitor fly infestation status in their areas, notify the PVO district field unit of an increased level of infestation, and issue clearance to compliant poultry farms.
Also, poultry farm owners are directed to ensure implementation of measures prescribed in the PVO Fly Control Program, allow the entry of the Provincial Fly Control Team, and maintain a fly control record open for inspection.
Poultry integrators are instructed to provide a list of poultry growers under their respective companies, provide regular monthly updates, and require farms/ growers to obtain a certificate of compliance from the PVO. (PNA)