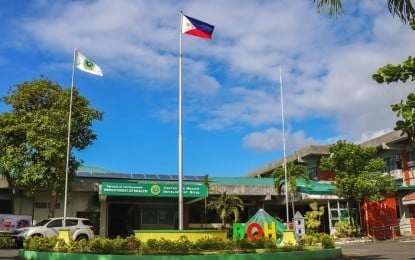 LEGAZPI CITY – The Covid-19 vaccination rate in Region 5 (Bicol) is pegged at 91.48 percent based on the report of the Department of Health-5 (DOH-5) on Wednesday.
"A total of 3,900,692 out of the 4,262,048 target individuals in the region already received coronavirus disease 2019 (Covid-19) vaccination," the DOH-5 said in its report.
Among the six provinces in the region, Catanduanes has the highest vaccination rate at 110.64 percent, as 207,975 individuals have received the vaccine out of the target population of 187,975.
The agency said this was because more people were willing to be vaccinated outside of their target number.
Camarines Sur's vaccination rate, on the other hand, is 93.88 percent (1.3 million out of the 1.4-million target); Albay -- 93.69 percent (924,862 individuals out of the 987,146 target population); Sorsogon -- 90.39 percent (530,022 individuals out of the 586,397 target); Masbate -- 84.80 percent (542,296 individuals out of the 639,523 target population); and Camarines Norte -- 81.58 percent (353,364 individuals out of the 434,382 target population).
The DOH-5 also said 3,566,898 individuals in the region are fully vaccinated. Of this number, 543,586 persons have also received booster shots.
Meanwhile, 258 new Covid-19 infections were recorded in the region from Sept. 4-10.
The new infections brought the total active Covid-19 cases in Bicol to 1,796.
The region has 63,258 cumulative Covid-19 cases from Mar. 27, 2020 to Sept. 10, 2022. (PNA)