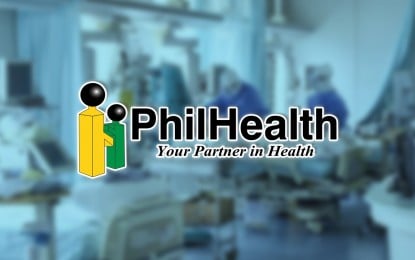 MANILA – The Governance Commission for GOCCs (GCG) on Thursday said it has ordered the Philippine Health Insurance Corporation (PhilHealth) to submit data on the effects and impacts of the hike suspension on its financials and operations.
GCG chairperson Alex Quiroz said the requested data will be used as an additional reference in the evaluation of PhilHealth's performance as a government-owned and controlled corporation.
"With its commitment to align with the administration's transparency agenda, the Governance Commission strives to ensure that the GOCC Sector, in this case PhilHealth, is fully compliant with the President's directives," Quiroz said in a statement.
In a memorandum signed by Executive Secretary Lucas Bersamin, PhilHealth was ordered to suspend the scheduled increase of its premium rate from 4 percent to 4.5 percent, and the income ceiling from PHP80,000 to PHP90,000 under Section 10 of Republic Act No. 11223 (Universal Health Care Act).
While the GCG is steadfast in its mandate to monitor and evaluate the performance and operations of the GOCCs, Quiroz said it maintains its partnership with the GOCCs to attain and pursue the National Development Plan of the Marcos administration.
He noted that the GCG is set to start reviewing the Compensation and Position Classification System this year after its implementation stage.
"Moving forward, we will continue to engage and collaborate with the GOCCs and other stakeholders to ensure that we efficiently address the concerns that they have elevated to us," Quiroz said.
The oversight body also enhances its Integrated Corporate Reporting System (ICRS), a web portal which enables GOCCs to electronically submit financial and non-financial reports to be made available for public view. (PNA)