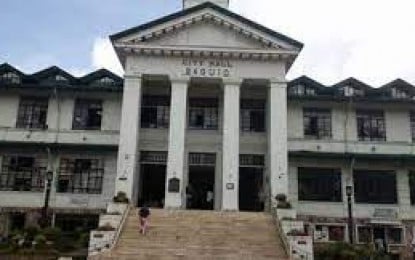 BAGUIO CITY – The city government is eyeing to replicate the "BantAI Covid" program of Quezon City which aims to remotely reach and monitor in real-time via short message service (SMS) those who have been exposed to coronavirus disease 2019 (Covid-19) positive individuals.
Dr. Rowena Galpo, chief of the city health services office (CHSO), said on Tuesday that the planned project will be a modified version which the city government's management information technology division (MITD) will retrofit to match the needs and situation of residents here.
She said the system will be jointly managed by the Health Services Office (HSO) in collaboration with the MITD and the Baguio-Benguet Medical Society where a volunteer doctor, thru a digital technology platform, can communicate with Covid-19 patients who are on home isolation.
"This will allow the patients at home to interact with doctors which will, in turn, serve as the monitoring device that will check on the condition of the patients who are at home, look at their progress and assist them virtually," she said.
Aileen Refuerzo, city information office chief, said the measure is a welcome development for government doctors who are swamped with several functions to manage the Covid situation, aside from assuring that the regular health programs are being implemented.
Refuerzo said Mayor Benjamin Magalong had earlier approved the setting up of the free digital platform and encouraged its immediate operation, especially with the current surge of cases here wherein patients are opting to do home isolation due to filled-up bed capacity at the hospitals.
"This innovative project is a perfect example of volunteerism and the bayanihan spirit at work," he said.
Currently, the city monitors home-isolated patients thru the Barangay Health Emergency Response Teams (BHERTs). (PNA)