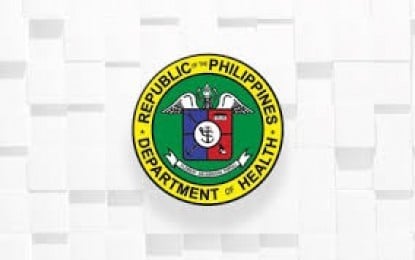 MALASIQUI, Pangasinan – The Department of Health Center for Health and Development in Ilocos Region (DOH-CHD-1) recorded a total of 146 active cases of coronavirus disease 2019 (Covid-19) of different variants as of August 25.
In a virtual presser hosted by the Philippine Information Agency Ilocos Region on Thursday, DOH-CHD-1 Covid-19 focal person Dr. Rheuel Bobis said 69 active cases of Alpha variant were detected in Ilocos Norte (14), Ilocos Sur (13), La Union (18), and Pangasinan (23).
He said eight active cases of Beta variant were detected in Ilocos Norte, 16 in Ilocos Sur, eight in La Union, and 23 in Pangasinan, or a total of 55 active Beta cases in the region.
Bobis said there are now 20 active cases of Delta variant in the region.
"Seventeen cases are in Ilocos Norte and three in Pangasinan," he said.
Bobis said three active cases of P.3 Covid-19 variant were detected in Pangasinan.
"P.3 was known to have originated in the country," he added.
Bobis said the patients have been identified and isolated, as he assured they will be discharged from the hospitals only after they completing the mandatory isolation and yielding negative reverse transcription-polymerase chain reaction test results.
Meanwhile, Bobis said La Union, Pangasinan, and Dagupan City are at a high-risk level with regards to their dedicated hospital beds for Covid-19.
La Union's dedicated hospital beds are 70-percent occupied, 74-percent in Pangasinan, and 77-percent in Dagupan City.
Ilocos Norte and Ilocos Sur are at moderate risk as their dedicated beds are at 51-percent and 64-percent occupied, respectively, he said.
On the critical care utilization rate, Ilocos Norte's intensive care units (ICU) are occupied at 88-percent while its mechanical ventilators are at a 70-percent utilization rate, making it at a high-risk level.
La Union's ICU is 78-percent occupied, Ilocos Sur is 46 percent, Pangasinan is 42 percent, and Dagupan City is 43-percent occupied.
For the mechanical ventilator utilization rate, La Union is at 75 percent, Ilocos Sur at 20 percent, Pangasinan at 21 percent, and Dagupan City at 30 percent.(PNA)