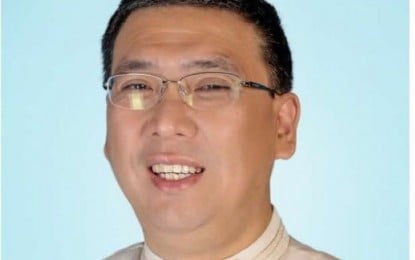 MANILA – A party-list lawmaker on Friday lauded the decision of the Insurance Commission (IC) to suspend the increase of insurance premium rates for catastrophes like typhoons, floods and earthquakes.
"We welcome this positive development to suspend the implementation of the hike in catastrophe insurance premium rates, preventing a looming disaster on the welfare of the general public," AGRI Partylist Representative Wilbert Lee said in a statement.
"Without prejudice to our continued efforts to probe the crux of this issue, we are grateful for the cooperation of all parties and stakeholders on this matter," he added.
IC Circular Letter No. 2022-54, which was issued on Thursday, superseded IC CL No. 2022-34 which imposed the increase on catastrophe risk premiums.
The recent circular stated the need to ventilate the concerns arising from the revised schedule of minimum catastrophe rates prescribed under IC CL No. 2022-34 in consideration of the expected increase of insurance premiums and its possible impact to the policy holders.
"In view of the foregoing and pursuant to the authority of the Insurance Commissioner under Section 437 of the Insurance Code, as amended by Republic Act No. 10607, the IC CL No. 2022-34 dated 14 July 2022 is hereby SET ASIDE without prejudice to further appropriate action on the matter," said the IC.
Several organized business groups and private firms including the Philippine Chamber of Commerce and Industry (PCCI), Employers Confederation of the Philippines (ECOP), PHILEXPORT and Philippine Franchise Association (PFA), among others, have expressed their strong opposition to IC CL No. 2022-34.
Lee, for his part, warned that the sudden increase in catastrophe insurance rates will cascade to prices of basic commodities, and even wrote a letter to IC Commissioner Funa asking for the suspension of the hike.
He also filed House Resolution No. 632 on Dec. 12 to seek a congressional probe into the untimely increase of the said insurance premiums, which was decided without prior consultation with the private sector and end-users.
"Ang resulta ng pagsisikap nating ito ay tanda na sa ating pagtutulungan, matitigil ang mga polisiyang di-makatarungan at dagdag pahirap sa taumbayan. Isa nga pong napakagandang pamasko nito sa taumbayan, kung saan Winner Tayo Lahat (The result of our hard work is a reminder that through cooperation, we could put a stop to unjust policies and added burden to our people. This is truly a wonderful Christmas gift to Filipinos wherein everyone is a winner)," Lee said.
He added though that he would still continue reviewing and monitoring the issue as it progresses.
"We will continue to champion the best interests of all Filipinos," Lee said. (PNA)