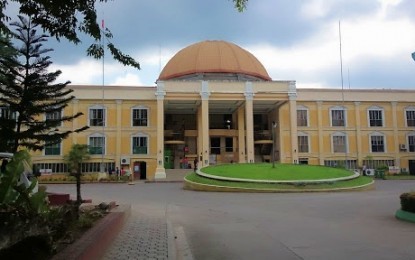 KIDAPAWAN CITY, North Cotabato – Mayor Joseph Evangelista is considering placing the entire city of 40 villages under enhanced community quarantine (ECQ) to curb the rising cases of Covid-19 infections.
The city, now under modified general community quarantine, has recorded 39 new infections as of Monday afternoon.
To date, the total confirmed Covid-19 cases in Kidapawan breached the 100 mark, about 60 percent of whom are asymptomatic.
"I don't want the city to go back to ECQ period but if the spike continues, the city IATF may reconsider doing so," Evangelista said in a statement on Tuesday.
"We need everybody's cooperation, aside from complying with the minimum health protocols, I urged you to avoid mass gatherings like parties, wake or any occasion where a huge number of people gather," he added.
The mayor noted that many forms of viral transmissions are happening within local households.
He said all isolation and quarantine facilities are about 83 percent full.
"It is difficult for all if we need to strictly prevent people from going out of their homes, requiring them quarantine passes, limit passengers of public transport, among other features of ECQ," he said.
The mayor urged everyone to get vaccinated because this would save lives. (PNA)