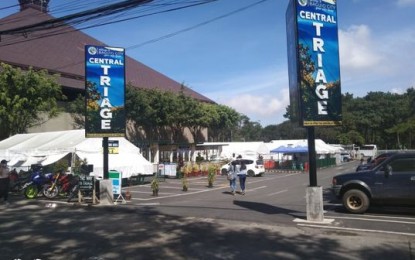 BAGUIO CITY – Six persons who were discovered to have fake reverse transcription-polymerase chain reaction (RT-PCR) test results when they attempted to enter the city are still in detention waiting to be bailed out by the manpower agency handling their foreign employment.
Col. Glenn Lonogan, Baguio City Police Office (BCPO) director, on Wednesday said they cannot do anything but "file the criminal cases because they violated the law".
The six persons were found to possess fake RT-PCR test results during validation at the central triage located at the Baguio Convention Center compound when they arrived last August 7.
They came to the city for an assessment at the Technical Education and Skills Development Authority (TESDA) that will issue them a National Certification which is required before their departure for foreign employment.
"They came here because they need the assessment which they cannot get in Metro Manila that was then under strict community quarantine," Lonogan said.
Baguio at that time was implementing a strict protocol, allowing only authorized persons outside residence (APOR) with official documents and requiring a negative RT-PCR test result for travelers entering the city.
Lonogan said the BCPO was told the six will be bailed out by the manpower agency as their foreign employment visas are already expiring and they already have schedules to fly for foreign employment. The bail was PHP34,000 each.
From August 1 to 25, the BCPO has filed charges for falsification of public document under the Revised Penal Code against 14 individuals.
Lonogan said six other laborers from Cavite who were sent here by their company on August 19 were also charged for the same violation. Their companies bailed them out.
On August 21, a mother and child were also found to have fake RT-PCR test results at the triage. "Their document was obviously altered because the font used in writing their names was different from the whole document," he said.
The BCPO had also refused entry to 377 individuals who did not possess the necessary documentation to enter the city. (PNA)