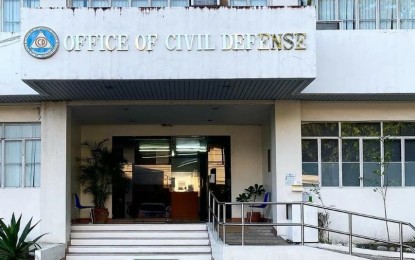 MANILA – Defense Secretary Delfin Lorenzana on Friday assured that the Office of Civil Defense (OCD) will be able to perform its mandate to respond to natural calamities even as some of its personnel have contracted coronavirus disease 2019 (Covid-19).
"Yes, they can. Although most of them are working from home they can do the monitoring of weather disturbances and other impending natural calamities. Luckily, there are none now," Lorenzana said in a message to the Philippine News Agency.
This came after 116 OCD personnel, including its chief Ricardo Jalad, contracted Covid-19 and are now under isolation.
Lorenzana said this serves as a reminder that the public should not let their guard down against the virus.
"It means that the Covid-19 is everywhere and that everyone should heed the health guidelines of the DOH. Individuals must be responsible enough to take onto their hands their safety. It is when people become complacent that they get infected," he added.
In a separate message, Jalad said the agency will continue to perform its mandate despite this setback.
"Despite this circumstance, Team OCD remains strong and fully committed to our responsibilities to our people. We assure our people that we are not hindered in any way to serve. We will overcome Covid-19," he said.
With 116 out of 380 employees testing positive for Covid-19, the OCD Central Office was temporarily closed for disinfection until August 30.
National Disaster Risk Reduction and Management Council (NDRRMC) deputy spokesperson Mark Cashean Timbal said 80 percent of those who tested positive are asymptomatic.
The majority of the agency's employees have been vaccinated against Covid-19.
Timbal said this is the first time the agency has recorded a large number of infections among its employees.
Meantime, the NDRRMC Operations Center remains in service as its staff members are negative for Covid-19. (PNA)