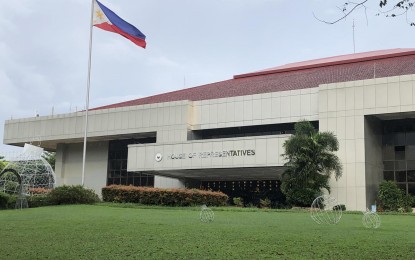 MANILA – A House of Representatives panel on Wednesday adopted a resolution seeking to declare a housing crisis in the country.
The House Committee on Housing and Urban Development, chaired by Negros Occidental Rep. Francisco Benitez, adopted the substitute resolution to House Resolution 1468, urging the executive department to mobilize resources to accelerate housing production and provide adequate housing to underserved families.
The resolution states that population growth, urban-rural migration, and the increasing cost of urban land led to a rise in the number of informal settlements in cities despite the enactment of various laws on housing production, which include regulation and finance.
The government estimates that the country needs 6,796,910 housing units by 2022.
The resolution, however, noted that the government and the private sector constructed only 777,879 housing units from July 2016 to June 2020.
The resolution calls on the Department of Human Settlements and Urban Development and other concerned agencies to immediately undertake the inventory of idle government lands and fast-track its development and disposition for socialized housing, in partnership with the private sector.
It also calls on the Department of Finance and the Philippine Guarantee Corporation to develop a framework for a dynamic housing finance system to encourage private sector participation in the housing market. (PNA)