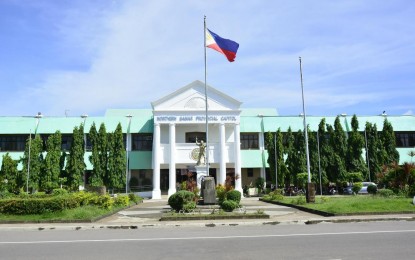 TACLOBAN CITY – The Northern Samar provincial government and the Provincial Task Force to End Local Communist Armed Conflict (PTF-ELAC) have condemned the brutal killing recently of two unarmed Civilian Armed Force Geographical Unit Active Auxiliary (CAA) members by the New People's Army (NPA) terrorists in San Isidro, Northern Samar.
In a statement issued Thursday, the task force tagged the incident on Aug. 21 as senseless killing targeting government forces deployed to provide social services to the community.
"These senseless acts are manifestations of the communist terrorist group's utter disregard for human life and unreasonable objection to the government's move to address the issues besetting our people in communities in the countryside," the statement said.
NPA fighters flagged down militiamen Lito Dauba, 39, and Arcito Reyes, 46 in Happy Valley village in San Isidro, Northern Samar. They were on their way to join a Community Support Program (CSP) activity conducting development social works for the villagers.
CSP is the Philippine Army's people-centered program to bring peace and development in conflict-affected barangays.
The Army described the killing as "merciless executed by fully-armed terrorists who shot them at close range using high-powered firearms".
"We strongly denounce this brutality by (the) communist terrorist group, (which) resort(s) to killing of civilians who are only trying to help the government achieve genuine and lasting peace in their respective areas and the whole country. Our soldiers and law enforcers will hunt down these perpetrators and hold them accountable for their actions to give justice to the victims," the task force added.
The NPA members who plotted the attack belong to a group of rebels frequently monitored extorting from the people in the areas of San Isidro town and Calbayog City, according to the military.
San Isidro town has been the place of recent clashes between the military and rebels in Northern Samar as the government intensifies its effort to dismantle the communist terrorist group.
On Aug. 18, a 10-minute clash occurred between patrolling policemen and members of the New People's Army (NPA) with anti-personnel mines in Happy Valley village in San Isidro.
Policemen spotted bloodstains after the clash, indicating injury or casualty on the enemy side. No one from the police was hurt.
Three days after, soldiers of the Army's 43rd Infantry Battalion clashed with a band of some 20 rebels in Palanit village. Two NPA fighters died and the military recovered three high-powered firearms. A soldier died during the encounter.
The Communist Party of the Philippines (CPP)-NPA is listed as a terrorist organization by the United States, the European Union, the United Kingdom, Australia, Canada, New Zealand, and the Philippines. (PNA)