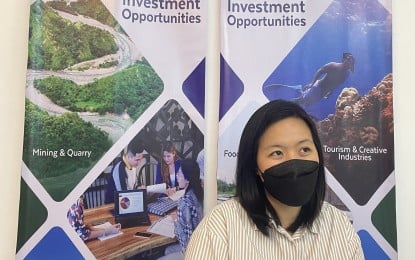 LAOAG CITY – Poised to become an investment destination in northern Philippines, the province of Ilocos Norte continues to lure investors by offering more fiscal incentives this year and possible joint venture initiatives.
Soya Cheng-Bueno, Ilocos Norte investment office head, said Thursday that under the newly updated Ilocos Norte Investment Code, new and existing businesses with multi-million-peso fresh investments worth PHP5 million and above are given up to 50 percent discount on the payment of basic real property tax.
In addition, businesses are exempted from paying the governor's permit fees for five years if 80 percent of their total workforce are bonafide Ilocos Norte residents.
Businesses engaging in solid waste and industrial waste project or energy efficiency and conservation project will also be exempted for one year from the governor's permit fees.
Aside from the fiscal incentives, Bueno said the local government's one-stop shop that eases the process of doing business in the province will also be sustained.
"To attract more investments and to boost economic activities in the province, we are happy to report that both fiscal and non-fiscal incentives for investors are now in place," said Bueno, adding that her department had just facilitated an economic briefing last January 5 to reaffirm the readiness of the province to assist more investors.
To promote public-private partnership matching and policies alignment, the Ilocos Norte government also recently signed a memorandum of agreement with the Board of Investments (BoI).
Specifically, it aims to strategically position the province as a top investment destination for East Asian countries and a major commercial hub in northern Philippines, linking the northern and central parts of Luzon to Asian countries such as Taiwan, China, Hong Kong, Japan and South Korea.
BoI Investments Assistance Center Executive Director Bobby Fondevilla said the agency will continue supporting Ilocos Norte's thrust to become a preferred location for strategic investments.
"This is just the beginning of our strategic and productive partnership, and we will strive for the continuous development of both our nation and local competitiveness," he said in a statement. (PNA)