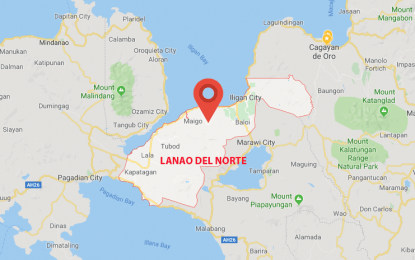 CAGAYAN DE ORO CITY – About 380 houses will be built for farmers in Lanao del Norte, as part of the joint project of the Department of Agrarian Reform (DAR), Department of Human Settlements and Urban Development (DHSUD), and local government units (LGUs).
Agrarian Reform Secretary John R. Castriciones, in a statement Friday, said Lanao del Norte is the second province nationwide and the first in Region 10 (Northern Mindanao) that would benefit from the project after the LGUs of Magsaysay and Kolambugan signed a memorandum of understanding (MOU) for a housing project for farmers.
"It is a milestone activity that we have organized for the economic lives of our farmers. We need to uplift their lives in such a way that we can attend to more of their needs, and one of their needs is the housing program," Castriciones said.
Based on the MOU, 180 housing units will be constructed on a 2.5-hectare lot area in Magsaysay, and 200 houses on a three-hectare lot in Kolambugan.
The recipients of the program are the Agrarian Reform Beneficiaries (ARBs) and other farmers identified by the LGUs and the DAR.
It aims to provide them with a fully furnished and affordable house with complete amenities, including water and power. The target beneficiaries will have a minimal monthly amortization for the housing program, payable in 30 years.
To extend further help to the beneficiaries, the DAR will also provide them livelihood programs, like gardening, as an extra source to pay for their monthly amortization.
In his message, DAR Project Engineer Roberto Gavina said although it is not part of DAR's mandate to provide houses for the farmers, it has partnered with DHSUD and other agencies to boost the spirit and morale of the farmers for more productive and sustainable agriculture.
Raymond Matic, DAR Project Architect, reminded beneficiaries to value the government's livelihood initiative.
Lanao del Norte Governor Imelda Dimaporo also expressed her appreciation to President Rodrigo Duterte, through the DAR, for providing a very timely and significant program to support the farmers of the province.
"With the help of local chief executives of Magsaysay and Kolambugan, we assure that the guidelines for this program will be followed, and this will be given to those qualified farmers in our province," she said. (PNA)