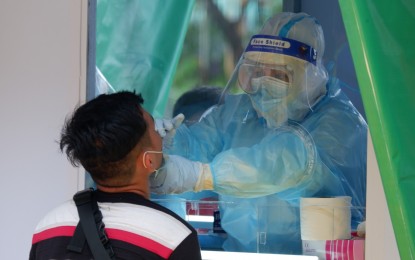 MANILA – The OCTA Research Group on Thursday said the reproduction number of coronavirus disease 2019 (Covid-19) cases in the National Capital Region (NCR) decreased to 1.39, lower than the critical level cutoff of 1.4.
However, its latest monitoring showed that NCR's average cases per day for the week of Aug. 26 to Sept. 1 reached 4,637, about 490 infections higher than the previous week at 4,147.
"Until then, we should expect new cases to continue to increase, albeit at a slower growth rate," OCTA said.
The positivity rate in the NCR is 24 percent with hospital bed occupancy at 69 percent and intensive care unit occupancy at 71 percent.
The NCR's average daily attack rate (ADAR) is 33.20 per 100,000 population.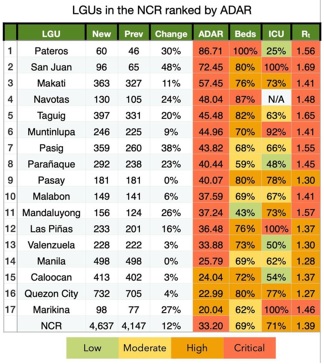 Among local government units (LGUs) in Metro Manila, only Quezon City, Caloocan and Marikina are at high incidence level with an ADAR of below 25. The rest are at critical incidence level with an ADAR higher than 25.
Meanwhile, six LGUs had a decrease in their reproduction number from critical to high level -- Quezon City, Manila, Valenzuela, Pasay, Las Pinas, and Caloocan. (PNA)