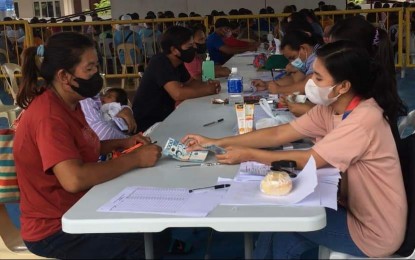 MALASIQUI, Pangasinan – About 8,412 families in the Ilocos region have received educational assistance from the Department of Social Welfare and Development (DSWD) as of September 1.
Based on data from the DSWD 1 (Ilocos) obtained on Friday, the total fund disbursed for the educational aid amounted to PHP35.2 million.
Of the total number of beneficiaries, 1,531 were from Ilocos Norte, 1,798 from Ilocos Sur, 3,242 from La Union, and 1,841 from Pangasinan.
Elementary school students received PHP1,000 each while those in high school got PHP2,000 each; those in senior high school, PHP3,000 each; and those taking college or vocational courses, PHP4,000 each.
The assistance was provided under the crisis situations program, which aims to give educational, medical, funeral, and food provisions, among others, to indigent Filipinos who are under crisis, disaster, or poverty.
The next schedules for the payouts are September 3, 10, 17, and 24.
Wilbert John Lopez, one of the beneficiaries, thanked the DSWD for the assistance he received.
"I am a nursing student and a construction worker at the same time. I urged the other beneficiaries like me to use the amount we have received the right way," he said in a statement.
DSWD-1 Assistant Director Marlene Febes Peralta earlier said the local government units (LGUs) are assisting the agency in identifying beneficiaries and checking documents submitted by applicants, as well as in conducting initial assessment.
The beneficiaries' identification is still ongoing and qualified beneficiaries will be contacted either by the LGUs or the DSWD. (PNA)