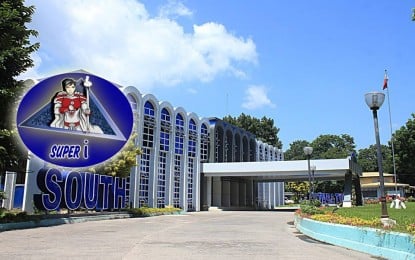 GENERAL SANTOS CITY – Health personnel in South Cotabato province have intensified their surveillance in local communities for the possible presence of coronavirus disease 2019 (Covid-19) mutant strains, especially the dreaded Indian or Delta variant.
Celia Lorenzon, disease surveillance officer of the Integrated Provincial Health Office (IPHO), said Thursday they are closely monitoring the new infections detected in the province's 10 towns and lone city to check for patterns related to the new variants.
She said these are being done in coordination with the city and municipal health offices, and local hospitals.
"For Delta and the other variants, we don't have any documented case as of this time. But we already have cases in other regions so there's a big possibility that it can also enter our area," she said in a press conference in Koronadal City.
IPHO previously confirmed two variant cases, the Beta or South African and Gamma or Brazilian strains, involving returning overseas Filipino workers (OFWs) but the patients have already recovered.
Lorenzo said there were returning OFWs who were tagged as close contacts after traveling on the same flight with patients infected with the Delta variant but they came out negative in reverse transcription-polymerase chain reaction (RT-PCR) testing and eventually cleared to go home.
As of July 21, the confirmed Covid-19 cases in the province since last year already reached a total of 8,595, with 227 related deaths and 7,454 recoveries.
A total of 8,176 infections are local cases while 416 are imported or involving travelers and returning OFWs, with 911 currently active.
After posting 630 cases in the first quarter, the infections surged by 845 percent in the second quarter with a total of 5,956, the highest record in June at 3,200.
From 22 Covid-19 related deaths in the first three months of the year, the figures increased by 459 percent or 122 in the second quarter.
Out of the 911 active cases in the province as of Wednesday, 430 or about 47 percent were tagged to have originated from public places.
John Lemuel Dalisay, the IPHO statistician, said it shows that the possible exposure of a significant number of cases can no longer be established, except that the patients have gone to unspecified public areas.
Records indicated that the patients were not exposed to positive cases in their workplaces, households, and other specific places or events.
"We can see here if people are really following the minimum health standards in our public places," he said.
Hanah Ebeo, IPHO health education and promotion officer, said the compliance of residents to the health protocols is important in preventing the spread of the "more contagious and virulent" Delta variant.
She reiterated the wearing of face mask and face shield, regular hand sanitation, and observance of safe physical distancing.
"There should be proper ventilation in workplaces and crowded places must be avoided. Stay home if you have suspected symptoms and get vaccinated on your schedule," she said. (PNA)