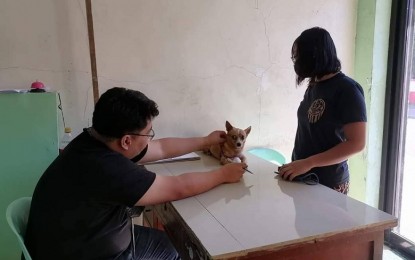 SAN JOSE DE BUENAVISTA, Antique – Antique's Provincial Veterinary (ProVet) Office will conduct mass dog castration this whole month of September to limit the dog population and deter possible cases of rabies in the province.
"The ProVet staff will be going to the different municipalities of the province for the activity, depending on the schedule given by the municipal agriculture officers," Dr. Marco Rafael Ardamil, chief of ProVet's public health division, said in an interview on Thursday.
Ardamil said three veterinarians of the office would conduct the castration but dog owners would be the ones to provide the anesthetic, antibiotic, and other needs.
From January to July, the province recorded five cases of animal rabies out of the seven specimens that were sent to the laboratory of the Department of Agriculture in Iloilo City.
Last year, 12 of the 15 specimens that were sent for testing to the laboratory turned out positive for rabies.