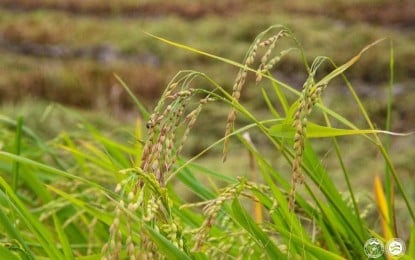 SAN JOSE DE BUENAVISTA, Antique – The National Food Authority (NFA) is targeting to procure 200,000 bags of palay in Antique province this year.
It started with its palay acquisition on Sept. 1 as the harvest season of the first cropping of palay is ongoing.
NFA Antique acting branch manager Glenda Paz, in an interview Tuesday, said farmers and their cooperatives might sell their produce at PHP15 for a kilogram of freshly harvested palay and PHP19 per kilogram for clean and dry palay.
"The NFA buying price is also competitive with that of the commercial rice traders who are buying at a rate of PHP19.00 to PHP21.00 per kilogram," she said.
NFA can also deploy its mobile palay procurement for at least 250 to 300 bags to compensate for the government expense of sending logistics to the procurement site and back to its warehouse.
"We request farmers or their cooperatives to coordinate with us in advance for the mobile procurement," Paz said.
As of Sept. 2, Paz said the NFA here and in Culasi town have already procured about 5,000 bags of palay as per their inventory.
The province has a buffer stock of 5,740 bags of rice as of Sept. 2 that could be used to meet the consumption need of residents.
NFA will be celebrating its 50th anniversary on Sept. 26 since its creation through Presidential Decree Number 4 formerly as the National Grains Authority promoting the integrated growth and development of the grains industry. (PNA)