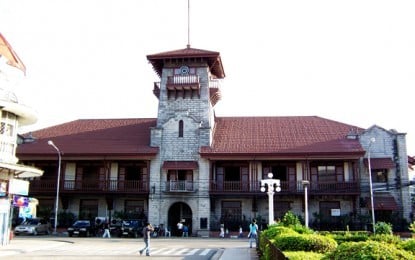 ZAMBOANGA CITY – The city council, through a resolution, has requested the local inter-agency task force on the coronavirus disease 2019 (Covid-19) to allow the entry into this city of fully vaccinated individuals even without a reverse transcription - polymerase chain reaction (RT-PCR) test result.
The council unanimously approved the resolution, which was authored by Councilor John Dalipe, during their regular session on Tuesday.
Dalipe said fully vaccinated individuals are considered low-risk by the Disease Prevention and Control Bureau of the Department of Health (DOH).
"They are also less likely to contract and transmit the virus," Dalipe added.
He noted that it would also ease the burden of vaccinated individuals spending additional money for the RT-PCR test every time they enter the city.
The RT-PCR test fee ranges from PHP2,000 to PHP3,000.
He noted that other areas in the country, such as Bacolod, Cagayan de Oro, Iloilo, Pagadian, and Cebu no longer require RT-PCR test results from inbound visitors.
This city, meanwhile, requires an RT-PCR test from inbound travelers as part of the measures to prevent the spread of Covid-19.
As of October 23, data from the city health office showed that 171,808 residents here have been fully vaccinated, while 240,219 have received their first dose of vaccines. (PNA)