The film director seems to have explained why her wife, Toni's MMFF entry, failed to impress at the box office.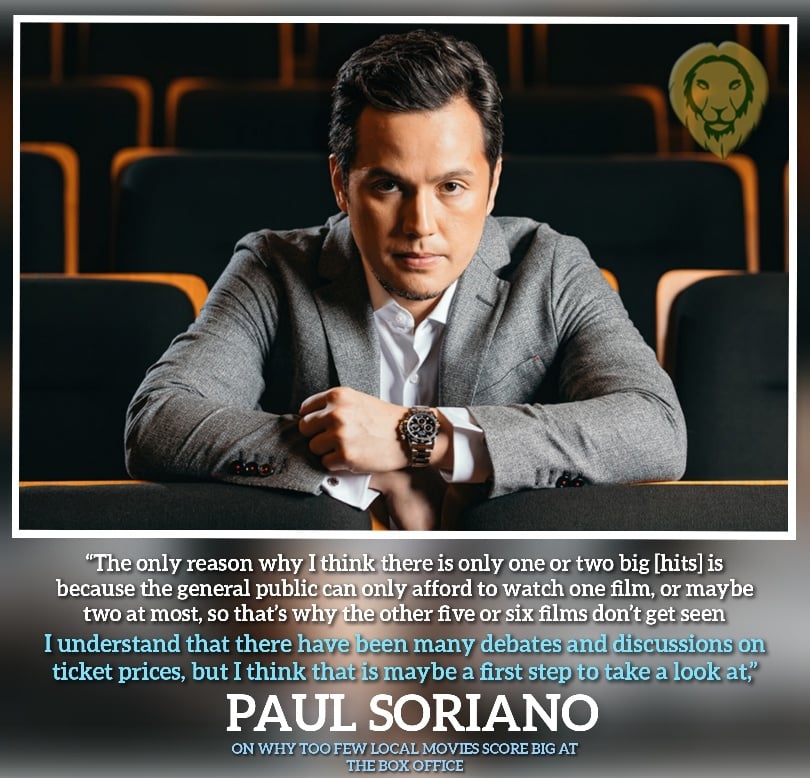 Presidential adviser for creative communications and film director Paul Soriano recently gave his thoughts on the current struggle of Filipino films to do well at the box office.
His explanation came shortly after the most recent Metro Manila Film Festival ended its 14-day run.
On the 10th of December, Soriano shared a sentiment that many believed explained My Teacher's failure at the box office. 'My Teacher' is the entry of Soriano's wife, Toni Gonzaga, to the 48th Metro Manila Film Festival. The film reportedly earned a measly PhP12million, at the end of the festival's run, last January 7.
He explained, "The only reason why I think there is only one or two big hits is because the general public can only afford to watch one film, or maybe two at most, so that's why the other five or six films don't get seen."
It can be noted that movie ticket prices have soared in the past few years. Current movie ticket prices these days range from PhP300 to PhP400 each.
He also mentioned the presence of big Hollywood films that local moviegoers are more likely to prioritize when deciding which movie to see at the cinema.  He expressed, "We're also competing with foreign cinema, where you have the MCU, the Avengers, which I think is a top choice."
The netizens, however, took Soriano's statement as merely an excuse for his wife's movie bombing at the local box office. 'My Teacher' placed fifth among the 8 entries that competed at the film festival.
Here are some of the netizens' reactions:
Paul Soriano was blaming foreign films for his wife's movie flop.

Isn't that during the festival foreign movies we're not being shown in PH theatres?

— Clive Reyes JR (@datumx11) January 10, 2023
Tantanan mo nga kami Paul Soriano! Walang foreign, MCU, or Avengers films during MMFF!

Just say your film is a FLOP and go! Goes to show your wife ain't that "powerful" https://t.co/MP59n6H3ta

— Rye (@YourGuyRye27) January 10, 2023
Ang dami namang sinasabi ni Paul soriano. Kelangan may explanation bakit flop.

— Cynthia hanopol (@iamcindy502) January 11, 2023
To Paul Soriano,

Kapag flop ang movie mo, flop na yun. Huwag ng gumawa pa ng iba't-ibang dahilan. Ubos na ang P500/boto ng iba sa 31M at hindi din nanonood ng sine ang mga SD card. Kaya pagtuunan niyo na lang ng pansin yung soon-to-be-flop na bday concert ni Uten G.

— Prog_guy (@guy_prog) January 11, 2023
A recent move in the House of Congress has been made to revive the so-called "Golden Era" of Philippine cinema. Soriano seems to assert that some laws or resolutions must be passed in order for local cinema to thrive again.
Let's see if this ambition of his will indeed help Filipino movies in the future, including the ones his wife will star in.