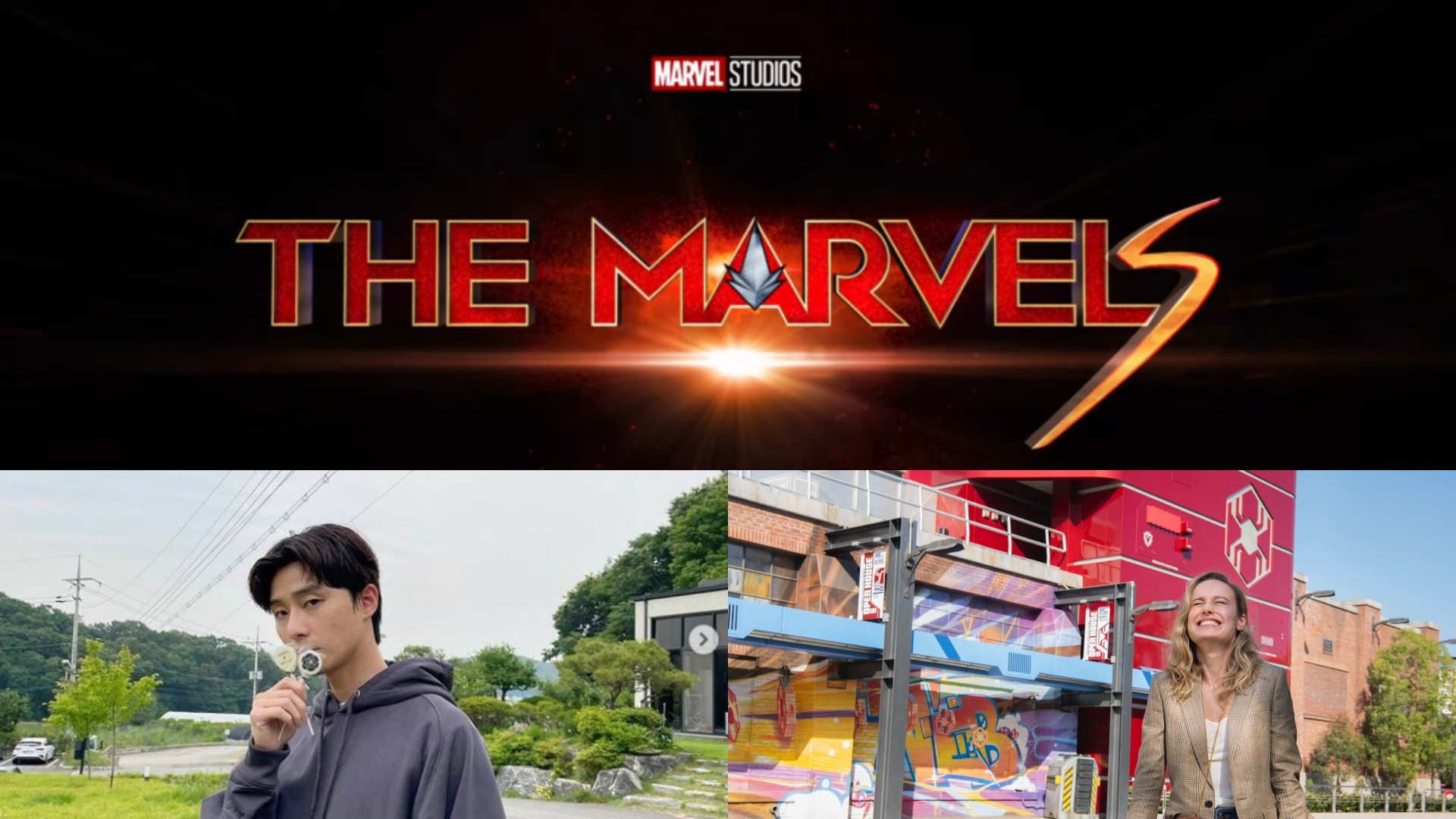 Photo credit: Marvel Entertainment, Park Seo Joon/Instagram, Brie Larson/Twitter
The heartthrob of millions of Korea, Park Seo Joon, may be on his way to gaining even more international fans!
Park Seo Joon, recognized for his impressive acting skills and a long list of mega hit projects—plus, aminin natin na pogi talaga si oppa—could be joining the Marvel Cinematic Universe (MCU) next year.
The Korean media outlet, Star News, broke the story earlier today, announcing that Park received the offer and will reportedly be leaving his country to film in the United States later this year.
Park Seo Joon is most known for his appearances in the Korean drama series Itaewon Class, What's Wrong With Secretary Kim, and films such as The Chronicles Of Evil and Be With You. He also had a brief cameo as Min-hyuk in Bong Joon Ho's critically praised 2019 thriller film, Parasite.
The Itaewon Class actor is in talks to join The Marvels, the sequel to the 2019 superhero film, Captain Marvel. The Marvels will also include the heroes Monica Rambeau A.K.A. Photon and Ms. Marvel and serves as a crossover/sequel to WandaVision and Ms. Marvel.
If PSJ does say yes, he'll be joining Oscar-winning actress Brie Larson, who plays Carol Danvers A.K.A. Captain Marvel.
Since Larson has invited MCU castmates such as Tessa Thompson to join her vlog in the past, we're hoping that Park Seo Joon makes a cameo appearance in the future.
READ: Actress Brie Larson covers Rosé's "On The Ground"
On Twitter, PSJ's fans or Jeomjus couldn't resist the exciting news!

Photo credit: AshleyEpidemic/Twitter

Photo credit: kpopxkdramas/Twitter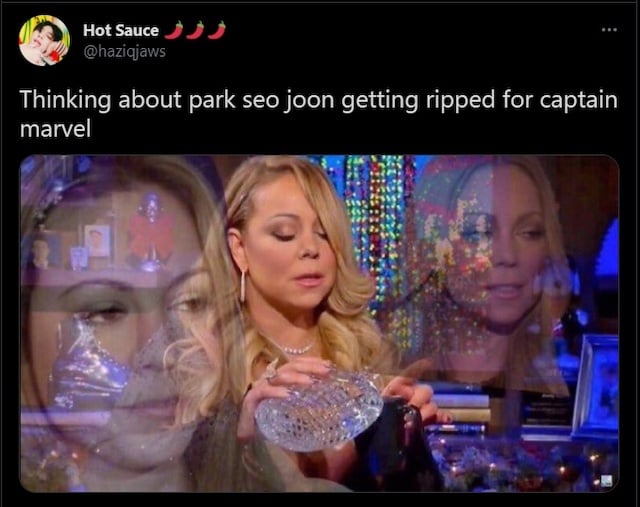 Photo credit: hasiqjaws/Twitter
Sino ba namang ayaw makita ang abs ni papa PSJ?!
Park Seo Joon was last seen in the Netflix K-drama, Record Of Youth. He is currently working on his new Korean disaster-thriller film called Concrete Utopia. In addition, he also co-stars in the upcoming film, Dream, with K-POP star IU.

Photo credit: jieunbbyy/Twitter
Jeomjus and IU's fans, known as the Uaenas, are kind of worried about the news as both will be busy with their own film projects. This might cause delays for their new comedy-drama film. Nako, magiging DREAM na lang kaya talaga ang kanilang movie?
Going back to the upcoming Captain Marvel sequel, Park Seo Joon's agency, Awesome ENT, simply responded, "No comment" when they were asked about the rumors. Hmmm...Alam na! Mukhang may niluluto talaga! #Sus
If the claims are true, as we hope they are, Park will be the second Korean actor to star in a Marvel film, after Train To Busan's Ma Dong Seok, who plays a superhero in Eternals.
The Marvels is expected to be released in the United States on November 11, 2022.
What do you think could be Park Seo Jeon's role and superpowers in the Marvels? May hula ka ba?