The breakout love team of 2022, KD Estrada and Alexa Ilacad raised another green flag for fans to go crazy for their idols.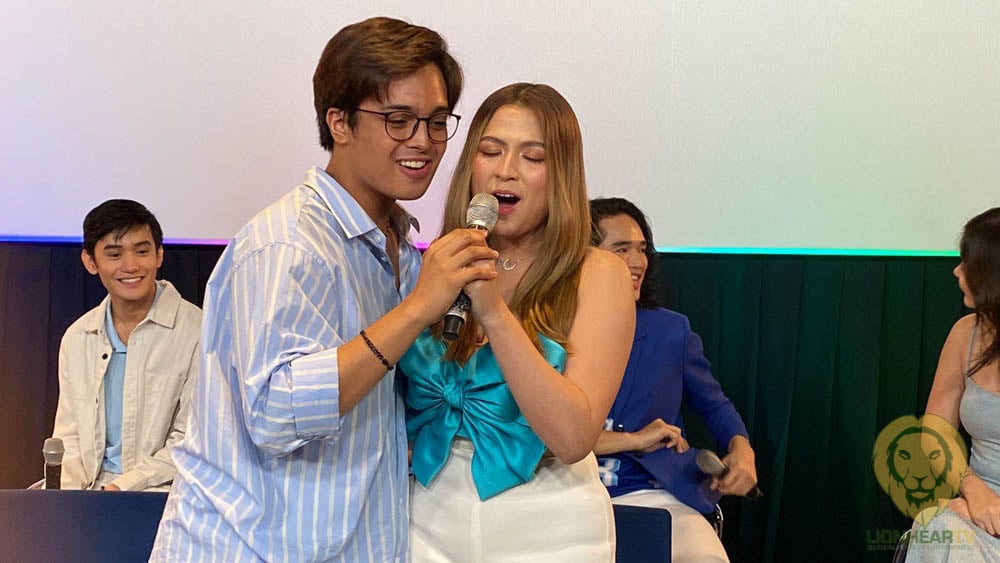 On October 16, Ilacad premiered her rendition of Olivia Rodrigo's hit song, Traitor, which excited many fans. However, the excitement was intensified with Estrada's Instagram story, encouraging people to subscribe and watch the video.
Fans immediately feasted on the sweetness displayed by the tandem and could not hold their admiration for the two.
Supportive boyfriend talaga, sana all!!

ALEXA TRAITOR COVER OnYT#AlexaIIacad #KDEstrada

— tata_clingypie 😘 (@KDLex_Laguna) October 16, 2022
ay lab na lab kase ng jowa nya

ALEXA TRAITOR COVER OnYT#AlexaIlacad l @alexailacad

— Jewel (@misjudged_22) October 16, 2022
Always mag sana all nlng tayo nito.! Nkaka proud

ALEXA TRAITOR COVER OnYT#AlexaIlacad #KDLex

— Honey🌙🖤KdLex🤍💫👩🏼‍❤️‍👨🏼 (@DaqueBernadeth)
Since their eviction from the Pinoy Big Brother reality TV show on December 17, 2021, they grew in their relationship with each other and their fans. Although fans are excited for them to be official, Estrada and Ilacad revealed in an online interview on February 22, that they're not in a rush to "label" their relationship.
"We want to give it time – It's just super recent. We see each other as partners but right now, especially with our very busy careers, we don't want to put a label on it," he said.
It was affirmed by her, saying, "That's what I told him. I don't think it's smart to add pressure – I told him that we should just enjoy and not pressure ourselves by putting a label on our relationship."
They also explained that they wanted to take it slow because they fear that adding this pressure would just cause more problems for them later on.
Despite this, they never failed to express their affection toward each other on numerous occasions. He even went and told the press at the FLEX mediacon in May that he was super proud of her and expressed how blown away he was with her photoshoot with SLAY Magazine.
"She looks heavenly. She looks like an angel," Estrada said in admiration of Ilacad's cover picture for the magazine. He also called her his partner and said how happy he is to be inspired by her.
The KDLex tandem was unexpected, yet a welcome surprise when they exited "Bahay ni Kuya." Their chemistry is what captivated the hearts of their fans.