In 2012 and 2013, the film had its exhibition at various international film festivals around the world.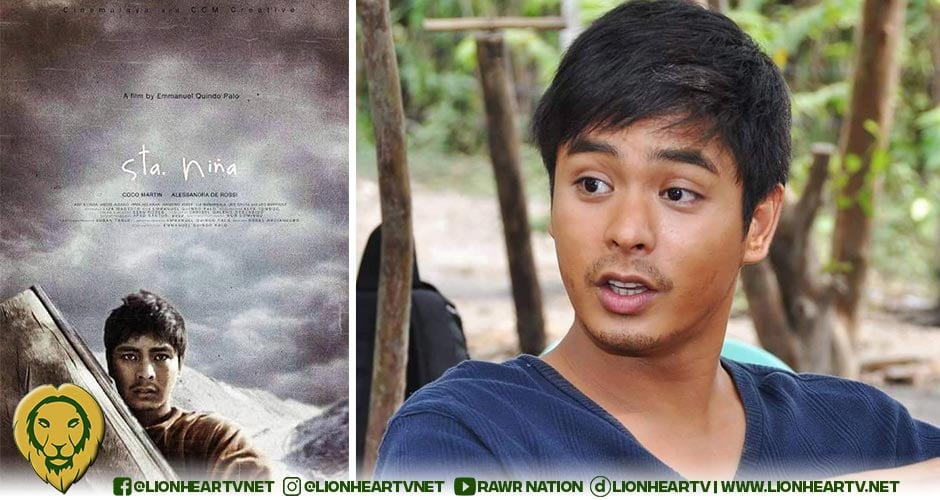 Sta. Niña is one of the last non-mainstream films that multi-awarded Kapamilya actor Coco Martin, made before he fully embraced mainstream superstardom. The actor notably rose to fame via the role he played in the primetime series, in 2009. 
Directed by director Emmanuel Palo, who then was more popular as a TV director, Sta. Niña was one of the official entries for the New Breed Full-Length Feature Category in Cinemalaya 2012.
The film followed the story of a man named 'Pol' (Martin), who accidentally unearthed the remains of his 2-year daughter Maririt, and found out that her body remained in form and free of decay. People considered the incident as an act of miracle from heaven. When believers started to flock to Pol's place to receive miracles and healing from God through Marikit, the news broke out and the place inadvertently became a tourist attraction. Driven by the stories of healing from visitors who claimed they've been healed by his daughter's corpse, Pol led the crusade to ask the Church to declare her daughter a saint.
As Pol introduced himself and his daughter as messengers of God's miracle to the people, dark secrets got unearthed and challenged Pol's claims. Are they instruments for healing, or are the miracles they witnessed there only to confuse the faithful?
Sta. Niña also starred Alessandra de Rossi, Anita Linda, Angel Aquino, Irma Idlawan, Nanding Josef, Joe Gruta. Lui Manansala, and Leo Martinez. The film is a co-production between Cinemalaya and CCM Creatives, and it was distrbuted by Star Cinema and Cinemalaya Foundation.
Browse the gallery below to see set photos and stills from the film. Don't forget to share your thoughts and recollection about the film in the comment section: