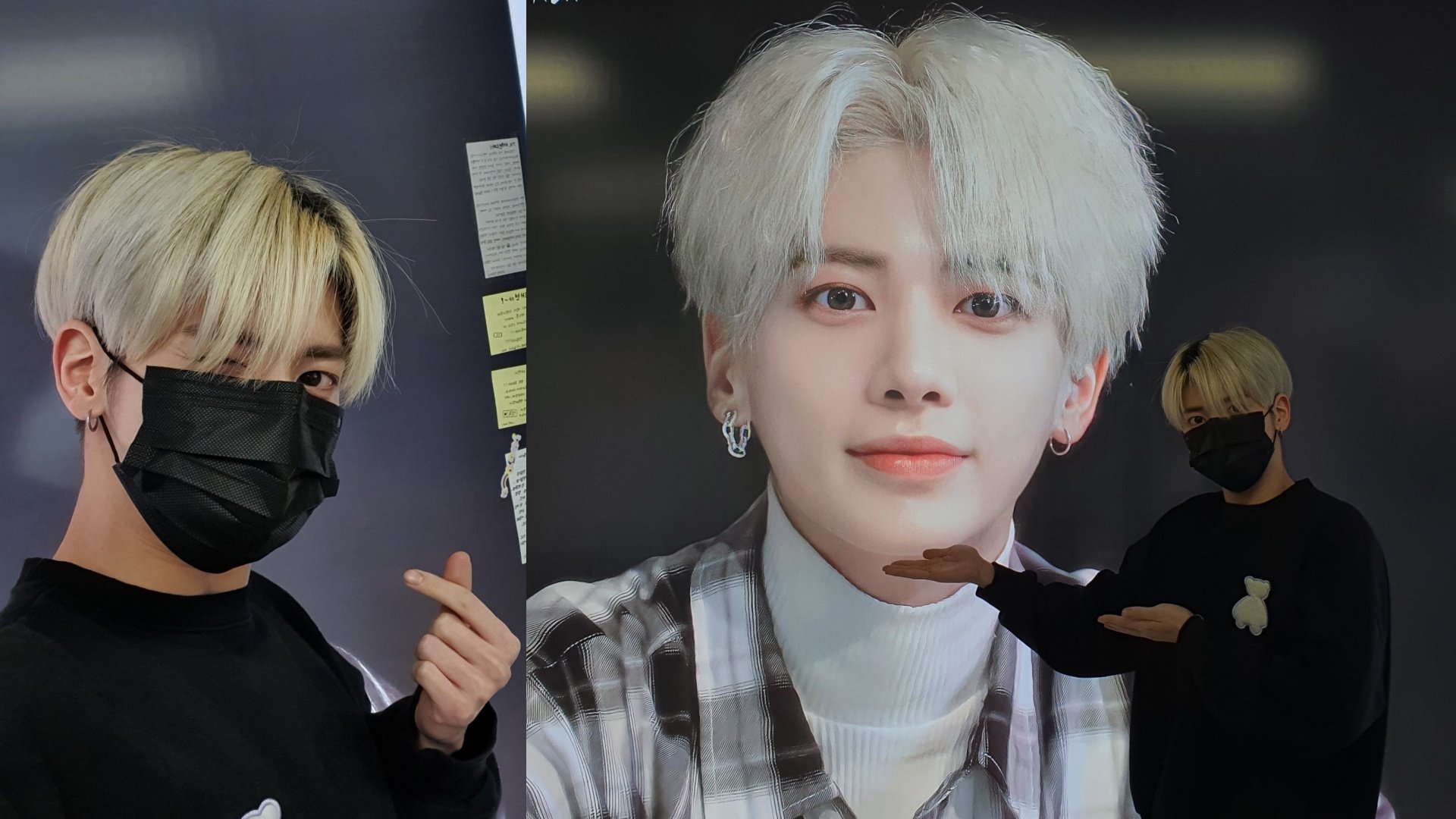 Photo credit: TXT Twitter page
Taehyungie is all grown up! This TXT member isn't just famous for his fire vocals but also his doe-eyed innocent look as well. MOAs are forever fascinated with Taehyun's big anime eyes that sparkle in excitement whenever he's performing alongside his bandmates.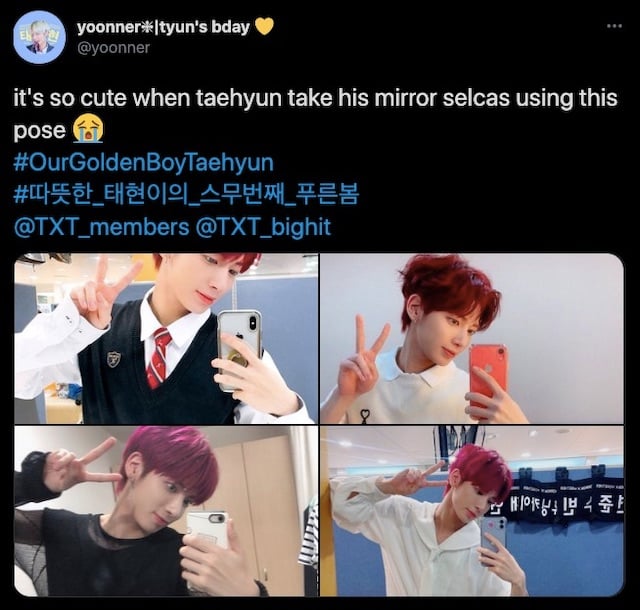 Photo credit: yoonner Twitter page
Taehyun also happens to be quite the selca king who can rock both a photo shoot and an impromptu camera session. We should seriously be taking notes from this guy on how to step up our selfie game.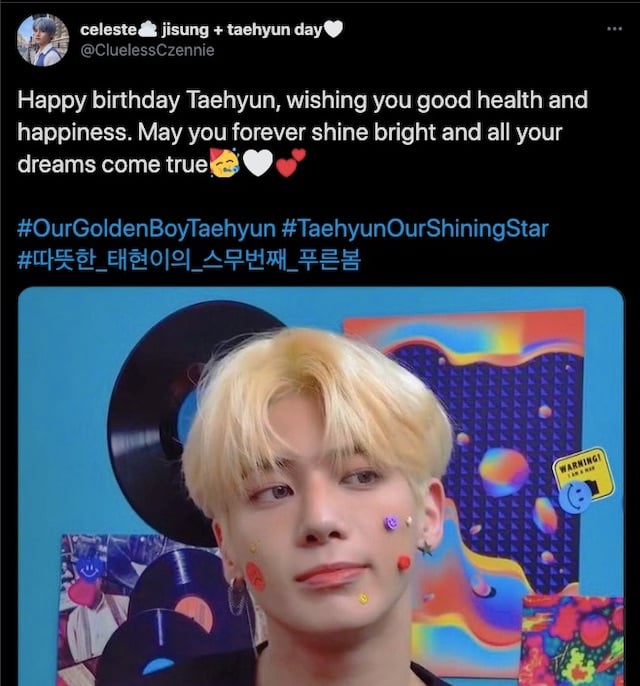 Photo credit: CluelessCzennie Twitter page
MOAs have been actively sharing birthday greetings since the day before in honor of the TXT vocalist. If Taehyun is your personal bias, post and use the hashtag #OurGoldenBoyTaehyun when showing your love and affection online. Don't be afraid to let your creativity flow because you may come up with a banger such as this video.
We're wishing you all the best on your birthday, Taehyun! Continue living your best K-POP idol life!