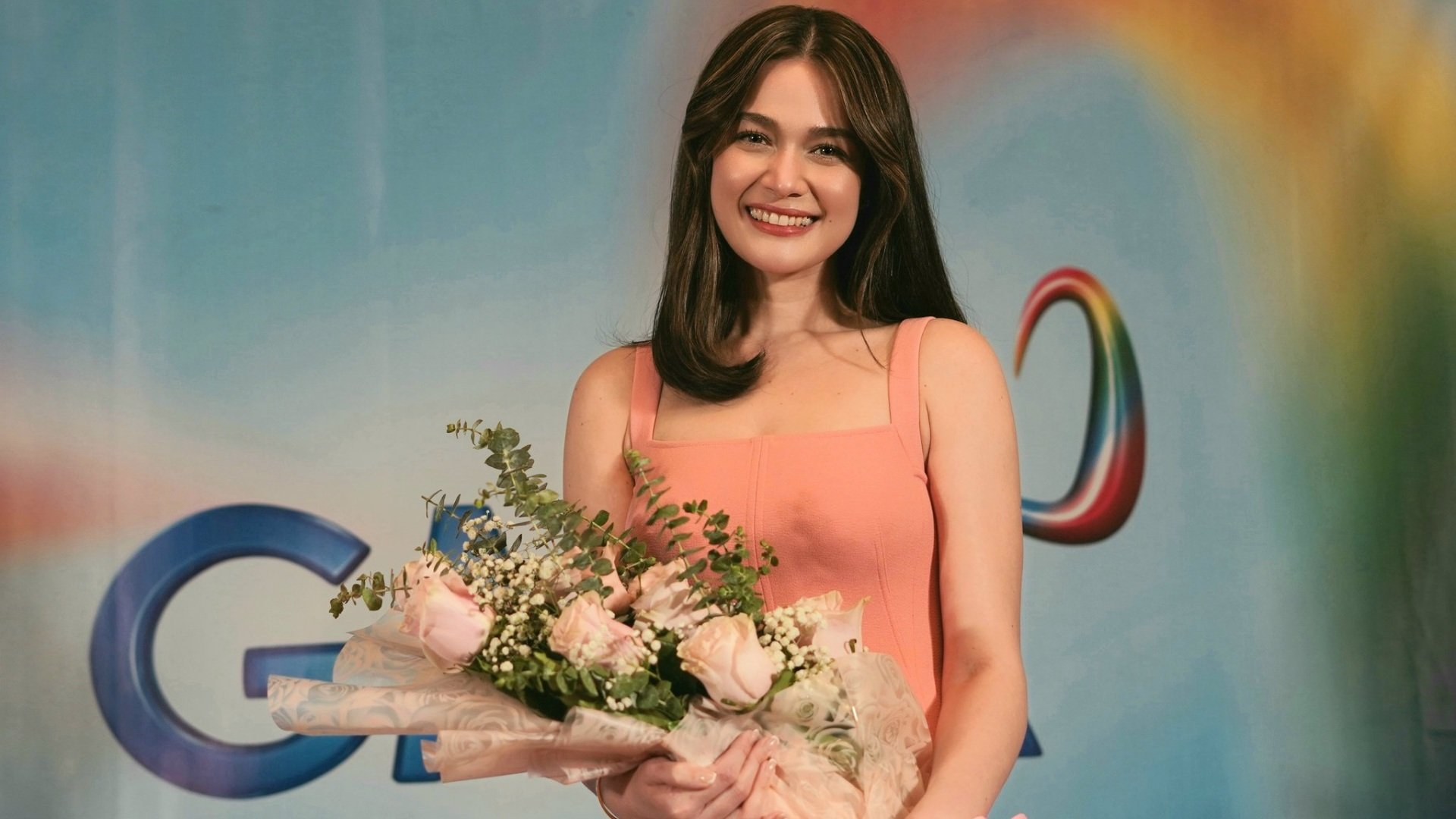 Photo credit: GMA Network/Twitter
Tawagin mo si Mama! The internet is divided over Bobbie switching networks after staying for two decades at ABS-CBN.
The Four Sisters and A Wedding star Bea Alonzo has officially inked a network contract under GMA Network. This has been teased for days now on social media, which would reunite her with long-time love tandem John Lloyd Cruz—the Popoy to her Basha in the classic drama One More Chance. Lloydie has also confirmed that he is set to star in a primetime show on the Kapuso network.
This fan was so happy for her transfer she tweeted in all caps, para intense.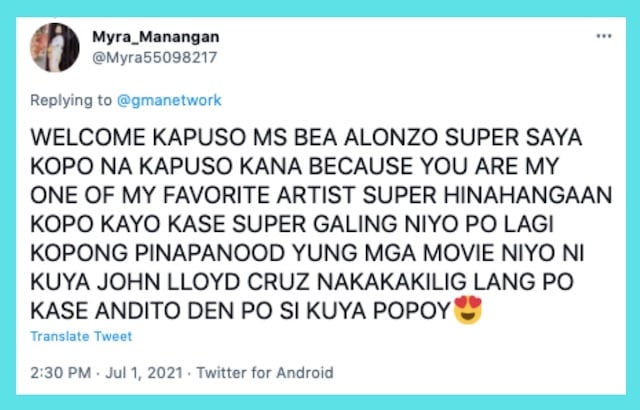 Photo credit: Myra Manangan /Twitter
Some poked fun using her character's lines as the high achiever Bobbie Salazar.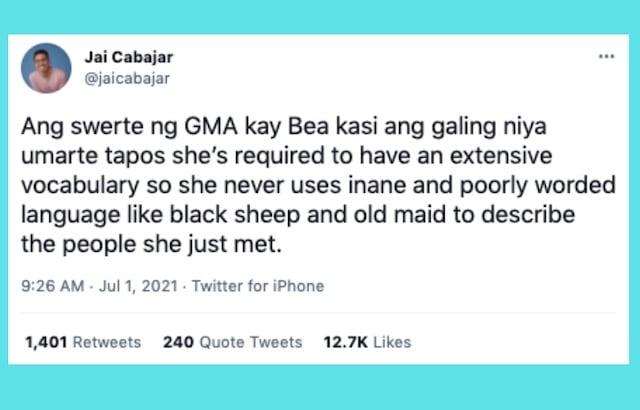 Photo credit: Jai Cabajar/Twitter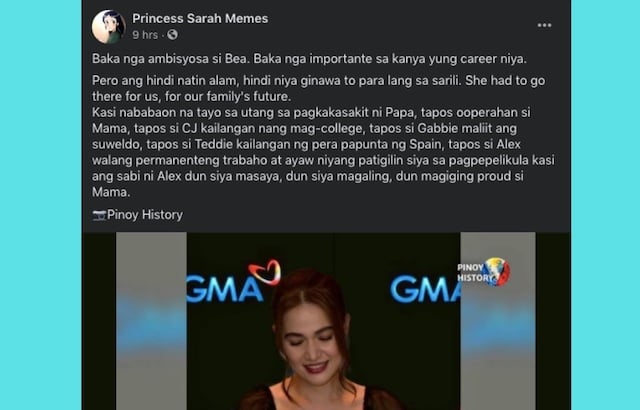 Photo credit: Princess Sarah Memes/Facebook
Other rival network loyalists were not as comfortable with the big move.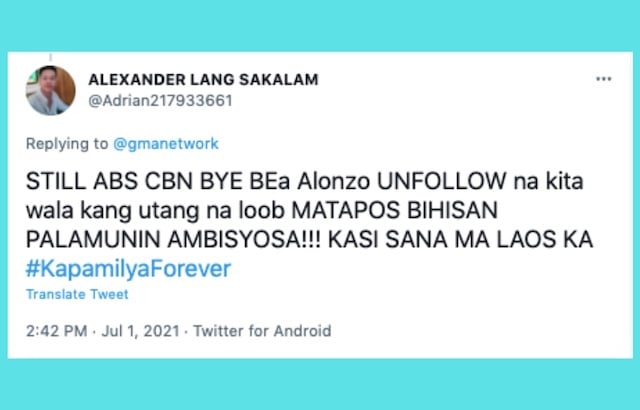 Photo credit: ALEXANDER LANG SAKALAM / Twitter
While "Bea Alonzo" and #ProudToBeKapuso trended on Twitter, the hashtag #KapamilyaForever also appeared today on the list of trending topics, with some ABS-CBN talents reaffirming their loyalty to the Kapamilya Network. ABS-CBN has seen long-time artists leaving the network since its broadcast franchise has not been renewed in 2020.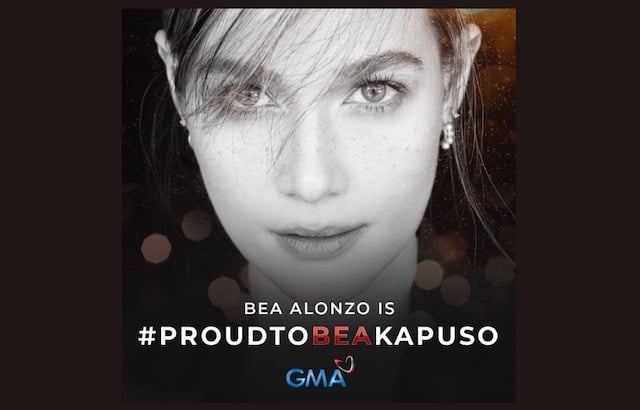 Photo credit: GMA Network/Twitter
Are you excited or disappointed to see Bea as a Kapuso?
Do you believe that actors should remain on one TV network for the rest of their lives?