On November 7, the Korean-Japanese boy group TFN talked to the press to discuss the things they are looking forward to as they hold their first-ever mall tour here in the Philippines.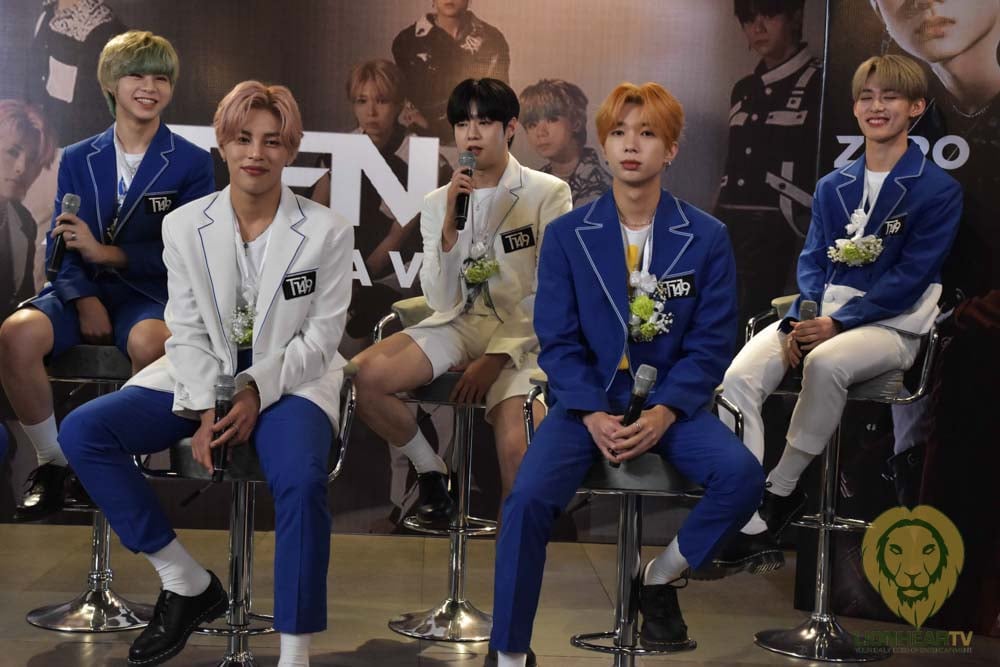 Rapper and visual Zero expressed that they feel nothing but excitement to be here in the country.
Zero exclaimed, "It is our first time visiting the Philippines as a TFN group, so there's nothing but excitement. We are excited for the opportunity to meet all our fans here in the Philippines."
Leo, one of the rappers in the group, shared that since they just arrived, they haven't had the chance to roam around Manila yet. However, once they do have time, they will try Filipino food.
Two TFN members, Kairi and Gunwoo, revealed that they had actually visited the Philippines when they were young.  Gunwoo shared, "In my case, my family and I went here and we ate pork. The pork was very fantastic in my life."
Meanwhile, Kairi visited the country for the first time when he was in elementary school. He recalled that he and his family had a lot of delicious food, but the most precious experience was seeing a small monkey with big eyes called "Tarsier".
Before Sunrise' Part 1.
TFN is currently in Manila for a back-to-back mall tour with their sister group Lapillus.
They will meet their fans on November 12 in Trinoma and November 13 in Glorietta.