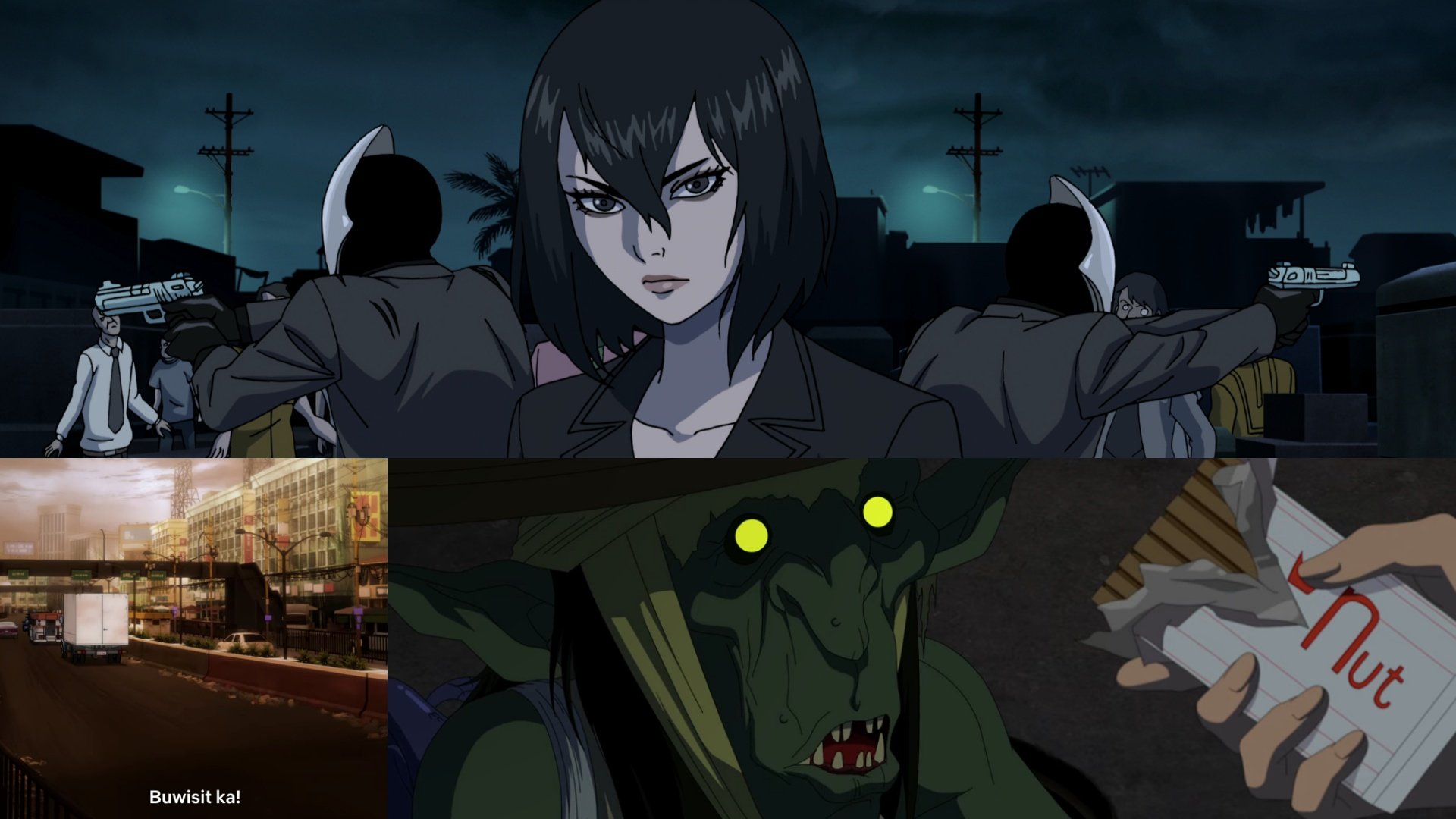 Photo credit: Netflix
After weeks of generating hype through many impressive marketing campaigns, Netflix has finally released the Trese animated adaptation. (Actually, anime pa nga ang tawag sa kanya ni Netflix dito kaya sa mga kumokontra sa term: Deal with it!)
Sa mga nahuli na sa balita, Trese is a comic book series by Budjette Tan and KaJO Baldisimo that follows the Babaylan-Mandirigma Alexandra Trese who investigates the occult cases in Metro Manila. The Filipino mythical creatures live hidden among the human population where they either adapt or cause chaos.
Ito yung mga favorite parts namin from the series:
Photo credit: Netflix
Pinoy pride hits differently thanks to the use of Filipino curse words
The six-episode series is definitely binge-worthy and available in multiple languages. Because of this, fans have been discussing online whether to watch the English or the Tagalog dub of the series. EIther way though, you can't go wrong when it comes to the cursing dahil ang lutong ng pagmumura nila! While foul language is discouraged in most settings, these colorful words remain an integral part of our pop culture. Iba rin kasi ang feeling kapag narinig mo ang P.I. from the likes of theater star Jon Jon Briones. Sobrang benta! It's almost comforting to hear something as familiar as Filipino cursing. Pati ang veteran voice actor na si Christopher Carlo Caling in the Filipino dub is able to perfectly sound it out.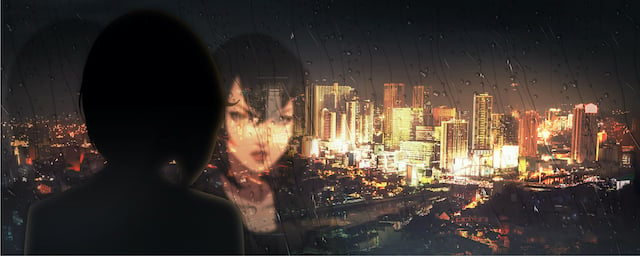 Photo credit: Netflix
Grabe lang ang detalye sa mga lugar, kuhang-kuha ang Manila vibe
It's one thing to appreciate the beauty of background art and it's another when you've actually walked the streets of these featured locations. Marami pang mga pa-Easter eggs and peak Pinoy pop culture references.
Jumbo Choc-Nut—period!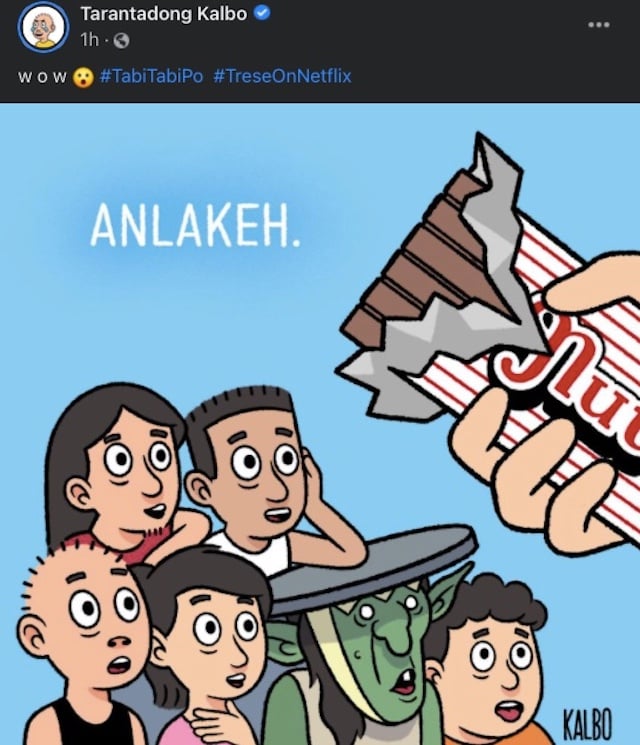 Photo credit: Tarantadong Kalbo/Facebook
The gigantic bar of Choc-Nut stole the spotlight from the entire cast and should be credited accordingly. The majority of comments from Trese fans consist of "Ang laki!" (ay!) and "Saan ba ako makakabili niyan?" Mukhang pagkakataon na ng Choc-Nut to release a special Trese edition. For sure, magkakaubusan kapag binenta ang Choc-Nut tapos dadami pa ang scalpers!
Overall, the series has mind-blowing visuals and smooth animation, especially when it comes to the action sequences. And whether you prefer the Filipino or English dub depends on what would personally flow better for you. Both work fine and if you're an otaku then for sure, you will enjoy the Japanese dub. For those na madaling ma-stress out sa horror, medyo bloody lang talaga ito.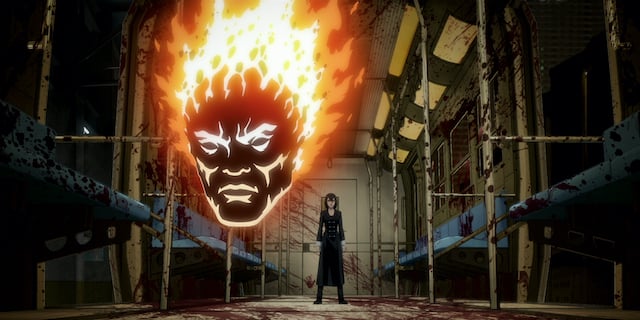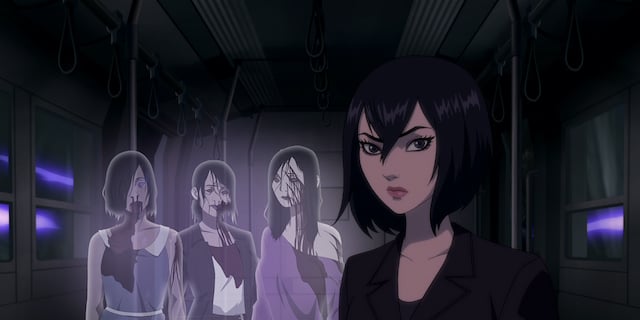 Photo credit: Netflix
Kaya kung matatakutin ka, ito na ang pagkakataon lumandi kay crush at yayain to watch virtually together. (Social distancing, kasi!)
What did you think about the Trese animated adaptation?
Ano mas bet mo: Filipino or English dub? (Or why not both, diba?)