It's Showtime is trending again, but this time, it's not because it has a new segment or a new host., but because of one of the show's cameramen, Pido.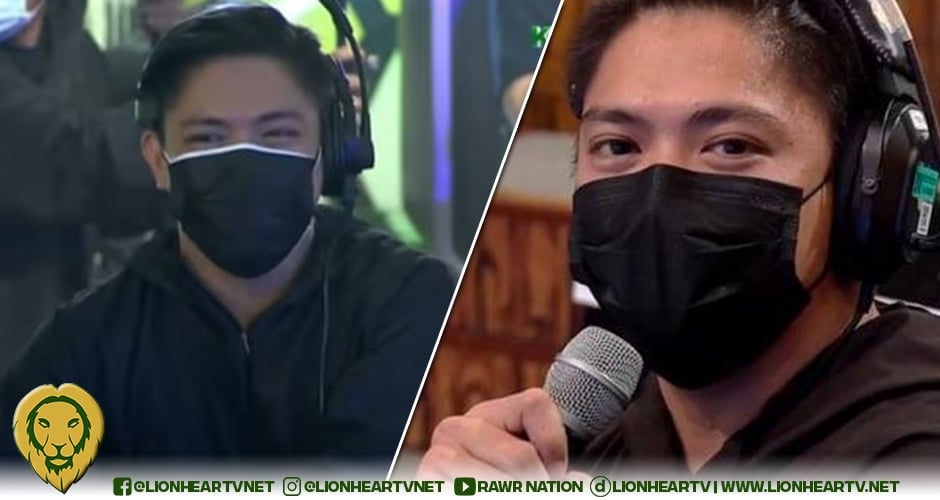 ABS-CBN's noontime show, It's Showtime, has always been a trendsetter. With the encouragement of Vice Ganda, netizens promptly bombarded social media pages to send various hashtags related to the show to the top trending topics chart. Sometimes, the trend is purely organic—no motivations or encouragement from Vice Ganda or any of the hosts.
Since 2010, Vice Ganda and It's Showtime have sent several names to the spotlight, with some eventually finding a thriving showbiz career.
Jackie Gonzaga, Ion Perez, Carlo Mendoza, the young 'Yorme', and Showtime dancers 'Sanrio' and Stephen, are just some of the new discoveries that came to the public's attention, following Vice Ganda's massive backing. The Kapamilya comedian is also instrumental to the rise to popularity of Ryan Bang, and his fellow comedians, MC, Lassie, and Chad.
Anyone or any thing trends the moment talks about something, or very often than not, a showbiz career gets created.
As of the moment, there is no telling whether or not Pido, whom we found out to be named Pido Cobbarubias in real life, will entertain Vice's invitation to get him sign a management contract. Of course, Vice may be just joking about it at the moment, but Pido's surging popularity might [actually] convince him to try it. I mean, there's no harm if he takes it seriously, anyway; he can always return to his job as a cameraman.
We have six best reasons why: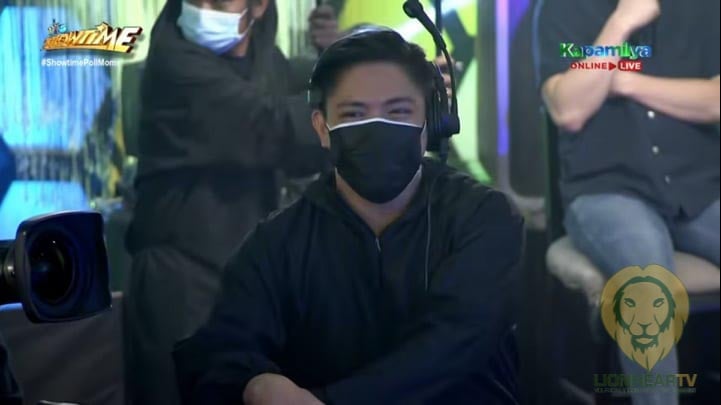 He is a mysterious, but interesting character.
For most of It's Showtime's viewers who haven't seen Pido without the face mask, he remains a mysterious person. And viewers love mystery. The sheer thought of not knowing what this man behind the cover looks like is a nice tingle that keeps viewers occupied and entertained. This allows the audiences to get fully consumed by the belief that this guy is [really] worth rooting for. And they're most likely right, as Vice Ganda, himself vouched for Pido's good character, several times already in the show.
His story hits squarely in the heart.
Filipinos love heartbreaking love stories, and what Pido has is one that sounds perfectly ripped out of a romance pocketbook. For more than a week now, viewers have gingerly paid attention to how his story unfolded, as Vice Ganda repeatedly asked the guy Madlang Pi-Poll questions, that sounded perfectly conceived for him to answer. His story about letting go, being the one to play the role of the martyr, begging for his loved one to stay, and other heartbreaking moments in his now well-sensationalized tragic romance, is one that truly tugs at the heartstrings.
His humility..
Even beyond the mask, Pido's humility is apparent and palpable. Indeed, instant fame often makes people forget to keep grounded and humble, but Pido doesn't strike to be that kind of guy. Of course, he has barely taken off as an upcoming celebrity, but with Vice Ganda's persistent pushing, who would say he won't be one, in the next few months or year. Pido's gentle sad tone also somewhat suggests that Pido is indeed a nice person, I mean arrogant people often sound alike, right?
He gamely plays along.
Most viewers may have already guessed that while Pido's story is genuine and honest, a little exaggeration is being employed to keep it more impactful and relatable. And Pido knows it too, which is probably the reason why he gamely plays along, every time Vice Ganda brings him to viewers' attention during the Madlang Pi-Poll segment of It's Showtime. If he's gonna venture into showbusiness—which may or may not be the case—such a trait would be very useful.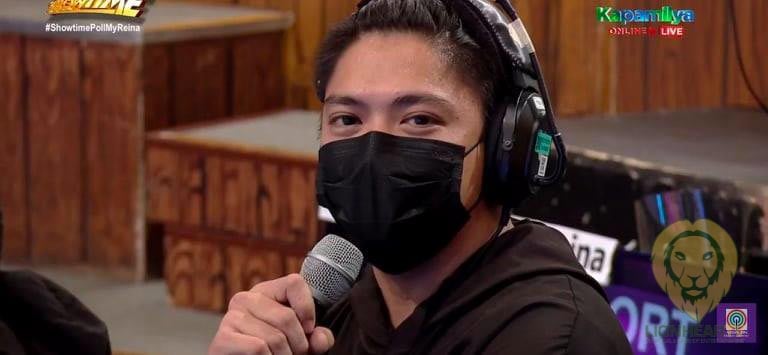 He has very expressive eyes.
If you'd search for his name on twitter and facebook, there is a great possibility that you'd stumble upon chain of comments from people who are smith with Pido's expressive eyes. Since he has been repeatedly discouraged to take off his mask, fans have to settle with adoring his eyes—the very same eyes that reflect his heartbreak, which mesmerized thousands of It's Showtime's viewers for more than a week already.
He has a very strong backing.
Seems like Pido has already a talent manager waiting for him, should he decide to enter showbusiness. Vice Ganda's star-making power has long been proven, as he has largely taken part in the surge to popularity of some both already established and newbie celebrities, like Ryan Bang and Jackie Gonzaga. The fact that it's him pushing for Pido to be under the spotlight is is a good indication that Pido indeed has the shot.
As Pido may still be kept from removing his mask on It's Showtime, viewers' excitement for that one day when he finally reveals his face, will continue to mount. A face-reveal may likely be the highlight of that episode. And who knows, it may also be the beginning of him, finally embracing the spotlight. Although frankly speaking, the thought of him staying as mysterious as he always been, sounds more intriguing—don't you agree?