"Drag Race Philippines" host Paolo Ballesteros has jokingly said he is on the hunt for renowned Filipino fashion designer Rajo Laurel for criticizing contestant Eva Le Queen.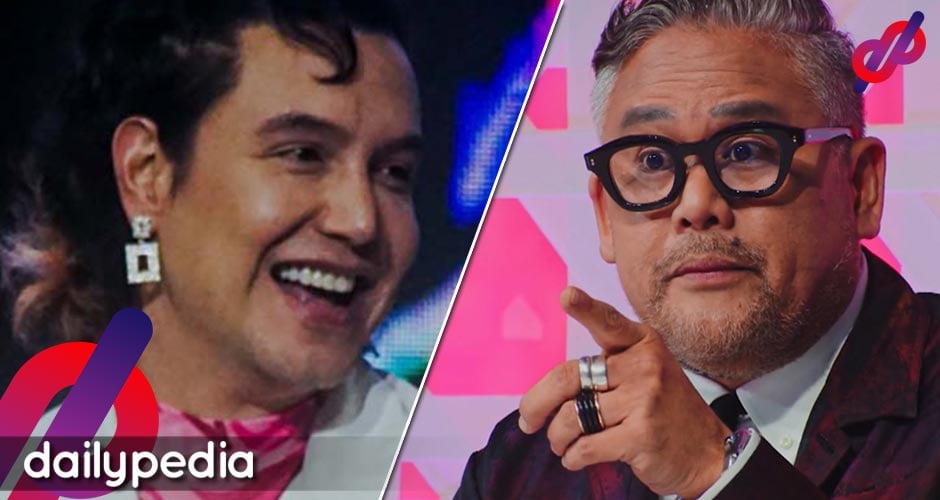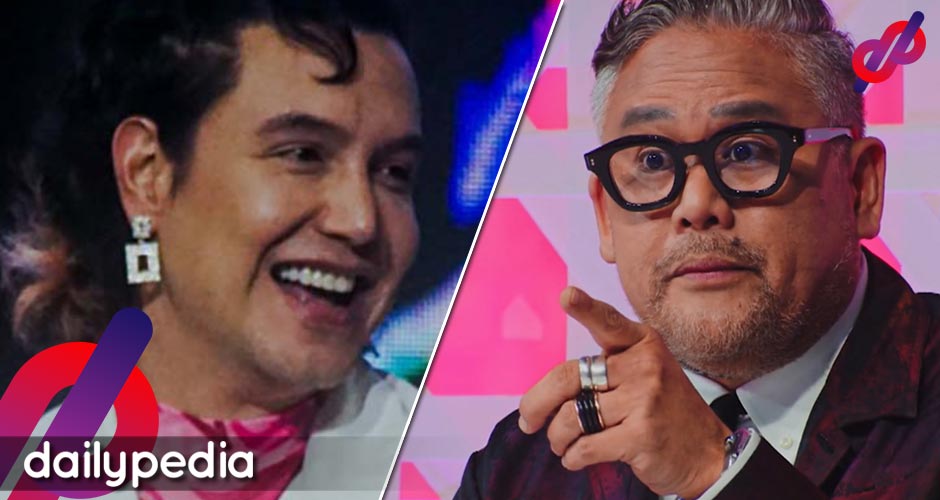 In a recent episode, Laurel's "constructive criticism" of Eva included him calling her performance "trash" which many viewers disapproved of.
Eva, who stood there emotional, accepted the harsh comment. A disappointed Laurel said the contestants, especially Eva, have more to offer to the show.
and you guys thought canada's judges were harsh?? #dragraceph #dragrace #dragracephilippines pic.twitter.com/ITXmYLTOQ4

— ray ✨ (@mascarayde) September 21, 2022
"I'm fierce because I know you can do better. I am being hard because I have seen what you can do. Then this is trash," the judge said.
Ballesteros also felt the impact of Laurel's words, making him go, "Ohhhh."
In a tweet, the host joked that he would smack Laurel.
"Mag-Eat Bulaga muna ako at maghanap ng prisinto mga queen ang ina n'yo late na 'ko! Hanapin ko pa pala pamalo ko… Paluin ko si Rajo, emz labyu Rajo," he wrote.
Mageatbulaga muna ako at maghanap ng prisinto mga queen ang ina nyo late nako! 😅 hanapin ko pa pala pamalo ko… paluin ko si rajo✌🏼😝 emz labyu rajo😘 pic.twitter.com/jzjkT1P7MM

— Paolo Ballesteros (@pochoy_29) September 22, 2022
After being slammed on social media, Laurel said his "judgments always stem from a place of love."
My judgements on @dragraceph will always stem from a place of Love! It will never come from being hurtful, mean nor evil, I only want the BEST from our queens the best from the Philippines! #dragraceph

— Rajo Laurel (@rajolaurel) September 21, 2022
Eva admitted that Laurel's words affected her deeply but that he "patched things up" after the episode.
"I was bleeding inside during the critiques and lipsyncing against one of my closest friends. Pero we all signed up for this," she wrote.
Eva's fans didn't hold back in firing back at Laurel.
I'm sorry but this is trash‼️ 🚮 🗑️ @rajolaurel #DragRacePhilippines pic.twitter.com/s3uVZ7CdqZ

— kevin (@djkvn_) September 21, 2022
Rajo Laurel designed this. Eto ang totoong trash. pic.twitter.com/45HIxnmKCO

— AJ De Leon (@theAJdeleon) September 21, 2022
I hope rajo laurel would learn more about the real DRAG SCENE perspective, not a DRAG RACE TV SHOW perspective.

— Erick Aldryn (@extraordinEricK) September 21, 2022