On October 10, Bianca Gonzalez clapped back at a basher who claimed that the Kapamilya host has a mental health issue.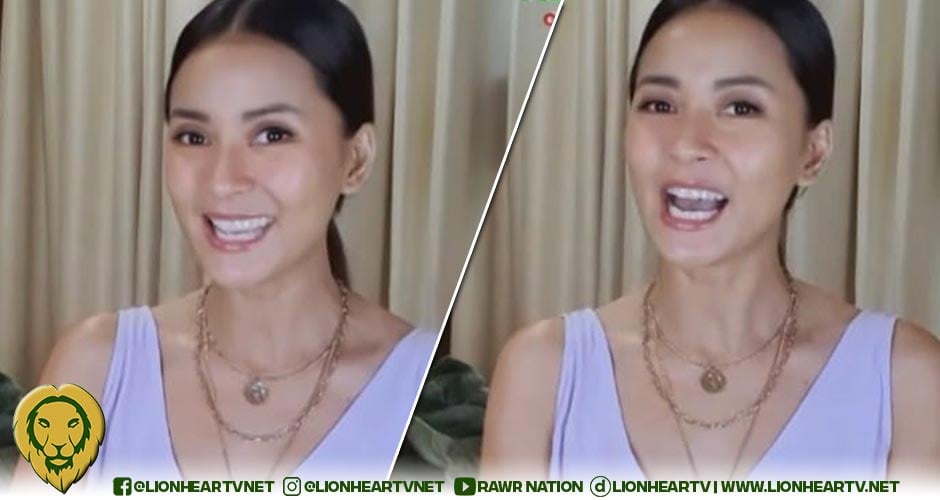 Gonzalez promoted her series via a Twitter post, #PaanoBaTo Mental Health Series, for the World Mental Health Day celebration.
"Kanino ko pwedeng sabihin at paano? Hindi ko masabi, kasi baka maging pabigat lang ako." On #WorldMentalHealthDay, I'm launching a new #PaanoBaTo Series: You Matter ✨ First episode:https://t.co/uEu5CnOSvG

— Bianca Gonzalez (@iamsuperbianca) October 10, 2022
However, a netizen responded to the post, derogatorily and remarked that the show did fit Gonzalez because she has 'topak.'
Bagay na bagay sayo kasi may topak ka na..

— 🌈KenT❤💚 (@KentheChipmunk) October 10, 2022
The Pinoy Big Brother host replied to the post and called out the inappropriate and insensitive term used by the netizen and emphasized the significance of discussing mental health.
Absolutely why we need to keep talking about mental health. When people dismiss the topic as "topak" and other derogatory, unnecessary, harmful terms. https://t.co/bClWUL4t79

— Bianca Gonzalez (@iamsuperbianca) October 10, 2022
Other netizens expressed their support for Gonzalez following her well-mannered response.
slayed!

— rich (@msjnjrch) October 10, 2022
Well mannered thingz🤮

— AS a FAN (@josh_angel2) October 11, 2022
Paki tagalog. Di nila yan gets. Sorry not sorry.

— Bardagurhl (@Iriver08) October 10, 2022
B! The finesse way you handled this! Just fab! Looking forward to the new series!

— Josh Libuton 🏳️‍🌈 (@JoshLibuton) October 10, 2022
Others expressed support for her show's advocacy of promoting mental health.
as what they say and may said in your podcast Miss B. —'hurt people hurt people'.

— Uno (@imJuanTwoThree) October 10, 2022
Keep up the good work Ms. Bianca for spreading awareness

— Max Devlin (@Maxi_Devlin) October 11, 2022
Netizens also wrote that they submitted a report against the said 'troll' for writing derogatory terms on Twitter.
Reported the troll.

Lots of language that violates the terms of @Twitter. Please report as well.

— Jose Buenaventura (@JBActi) October 10, 2022
Follow Gonzales's #PaanoBaTo Mental Health Series on her YouTube account and her podcasts on Spotify.