Yen Santos made the rounds on social media after she unfollowed everyone on Instagram. People speculated that this might be a movie promo as her co-star Paolo Contis also did the same.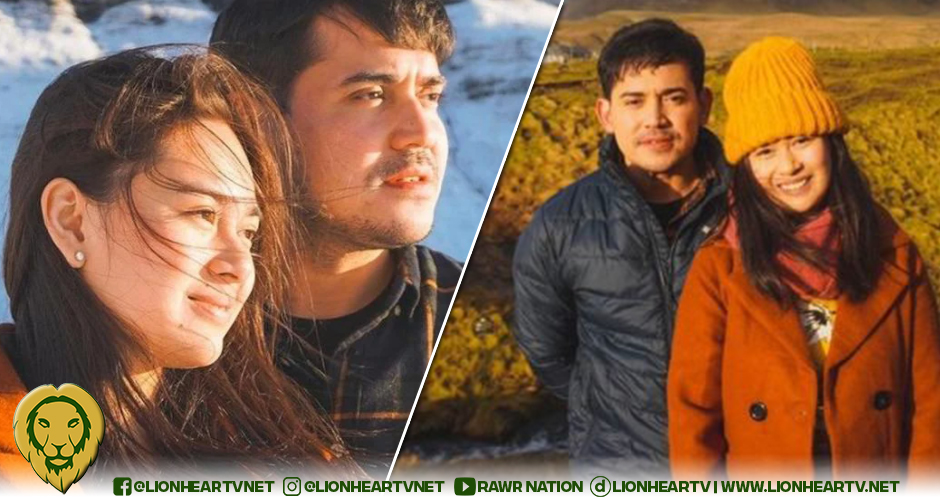 Santos and Contis star in the Netflix film A Faraway Land, which began streaming on August 19.
As of today, Santos's Instagram account has 148 posts, 2M followers, and no following.
Her latest Instagram post is with Contis that is a promotional photo of their Netflix film.
 

View this post on Instagram

 
To recall, Contis also made the headlines after he also unfollowed everyone on Instagram. He even unfollowed his girlfriend LJ Reyes.
Contis also deleted all of Reyes's photographs from his Instagram feed.
Contis and Reyes have been together for six years since 2015. They have a daughter, Summer Ayanna, who was born on January 4, 2019.
He currently has 154 posts, 808k followers, and no following on Instagram.
With Santos and Contis both clearing out their Instagram accounts they are following, netizens claimed that this may be a publicity stunt to promote their film.
Gimik kasi may pelikula. Niloloko nanaman tayo ng mga to

— Abe (@sharkydoo) August 20, 2021
Shutangina! Akala ko talaga maghihiwalay na sila ni LJ..kawawa naman si summer..salamat naman at promo promo lang..

— Dora D Explorer (@SilbiDora) August 20, 2021
Matagal na pong 0 ang following ni Liliyen…may Halik pa nung panahon na yan which is her most recent teleserye https://t.co/4hxPy5iXlt

— JADE FLORES BARTOLOME (ALMOST CORPUZ) (@AltJadeBrtolome)
ang corny talaga ng mga artistang gumagawa ng publicity stunts para lang sa project nila 👎🙄 https://t.co/1VN0KVTBu4

— NCIT SA UMAGA, CLUB SA GABI (@woowonwooo) August 20, 2021
Ang cheap ng promo ha.

Jusko Yen, umayos ka. Milya milya na ang layo ni Yam Concepcion sa'yo. Charot pero truth. https://t.co/3whO6tuobE

— Jowds Salgado (@JodiSolid) August 20, 2021
Kung promo lang to para sa movie, successful ba? May nanood ba ng movie? Kasi kung wala, ang cheap ng pa promo na to https://t.co/NvOlPpNl0s

— A Stranger (@randomfanpov) August 20, 2021
Their Netflix film A Faraway Land is currently number one in the Philippine market and also topped the charts of several Netflix territories like Netflix UAE and Netflix Qatar.