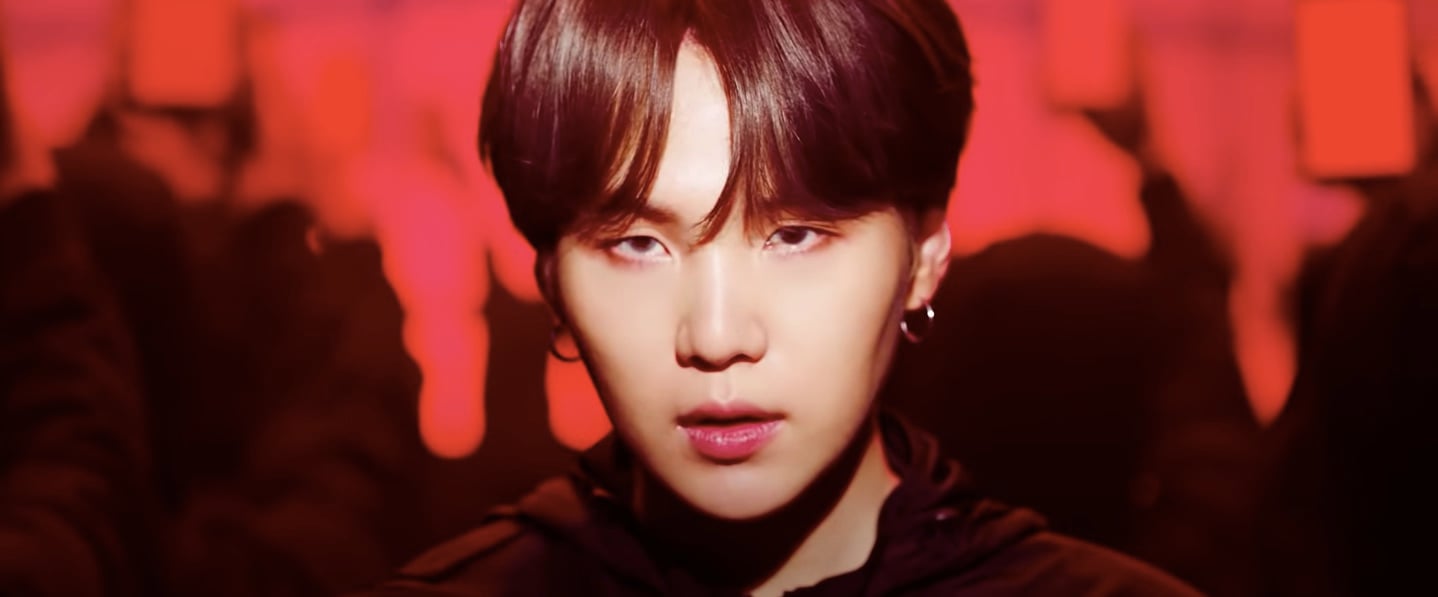 Photo credit: Bit Hit Entertainment YouTube Channel
It's been almost a decade since Min Yoongi was officially announced as a member of BTS.
SUGA is known for spitting catchy rhymes while gazing at the audience with the intensity of a thousand suns. But after the performance, he shifts back to his cheerful mode.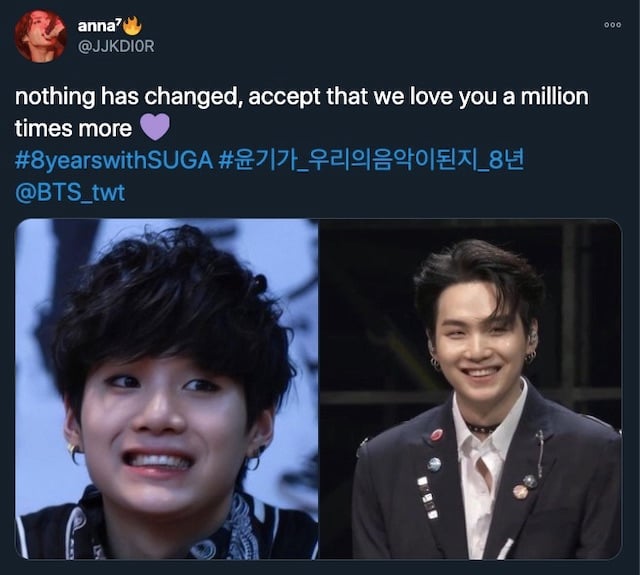 Photo credit: JJKDI0R Twitter Page
After eight years in the biz, it looks like he hardly aged a day, still flashing that same affectionate grin since debut. At such a young age, SUGA has already accomplished many great things throughout his career, from songwriting to releasing solo features.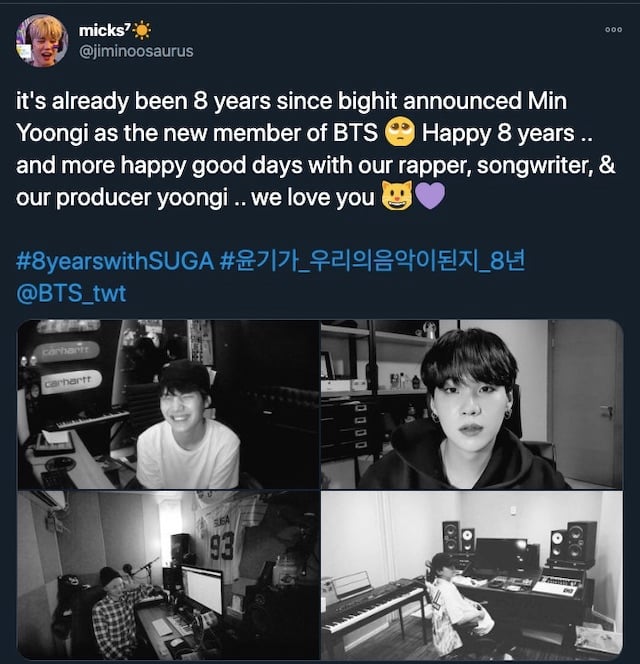 Photo credit: jiminoosaurus Twitter Page
Yoongi is definitely not the type to feel complacent about his achievements. SUGA stans will know that he's a firm believer in constantly evolving and improving to become a better person. As he explains in an interview, "It would be ridiculous for people to stay the same, right?"
The rapper also encourages fans to follow suit and not let failures hold them back. He's even quoted saying, "There is no need to dwell on the mistakes made in the past. It's okay to just do you."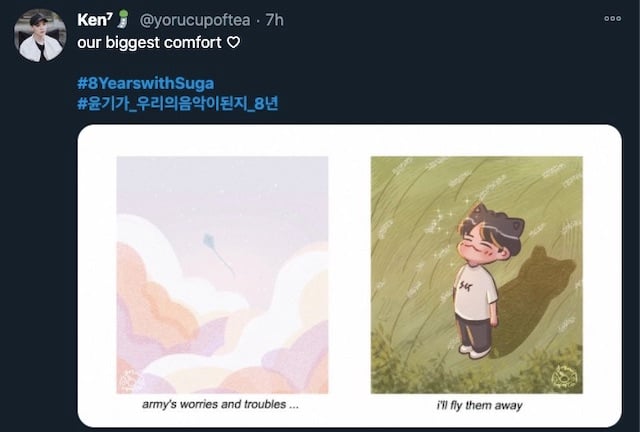 Photo credit: yorucupoftea Twitter Page
And at the moment, the ARMY is experiencing major FOMO during SUGA's absence, so there can never be enough posts about our boy.
Although he is still far away, Yoongi's words of comfort and support still reach the very depths of our souls such as this one written in a card, "The world is sheer chaos but let's stay strong. I'm always here rooting for you everyday! I love you, ARMY. Thank you! Sincerely yours, Min Suga."
We love you too, SUGA! Please come back quickly and set the stage on fire again!